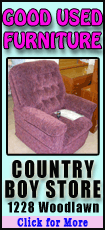 Luxury buyers sobered up during the recession, the company reckons, and they now find German brands too pricey, Cadillac too showy and Japanese brands too boring. Ford hopes its Lincoln brand will fill a hole: premium but moderately-priced, elegant but not ostentatious, sporty but smooth.
"There's a whole market that's not served," Ford CEO Alan Mulally told The Associated Press in a recent interview. "I was just driving a $98,000 (competitor's) car yesterday. A $98,000 car. Well, we're not going after them."
Lincoln is in the midst of a revamp that will see four new models over the next four years. The first, the MKZ midsize sedan, arrived in showrooms in December. It starts at just under $36,000 -- a little less than its closest competitor, the Lexus ES -- but offers some premium features the Lexus doesn't, like a panoramic glass roof.
At the Detroit auto show this week, Lincoln will give a glimpse of its next product. The MKC small SUV is critical, since it will compete in the fastest-growing segment in the luxury industry. Sales of other small luxury SUVs, like the BMW X3 and the Acura RDX, saw big jumps last year as younger buyers entered the market and older buyers traded down from larger SUVs.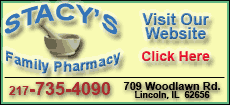 The MKC concept hints at what will hit showrooms by the end of this year. It shares the MKZ's panoramic roof and spare, highly sculpted lines. But it has a more dramatic grille thanks to the use of two shades of metal and a trunk that's cut to allow one long, thin, uninterrupted taillight on the rear. There are touches like shiny wood flecked with silver flakes and Lincoln logos stitched into the seats and floor mats.
Ford wants to keep Lincoln in the public eye this year, starting with the brand's first Super Bowl ad. In early spring, Lincoln dealers will start offering date nights to prospective customers, letting them borrow an MKZ and treating them to dinner.
Mulally and Jim Farley, a former top Lexus executive who now leads the Lincoln brand, sat down with The Associated Press recently to talk about Lincoln. Below are excerpts, edited for length:
AP: Lincoln dealers say they love the new vehicles but need them to get to the showrooms more quickly. Do you need to move faster to turn Lincoln around?
Mulally: We are going as fast as we can. I know that sounds maybe too easy, but this is a company that turned the corner and now is growing. We're going up in production, all those new launches and all that product development. And it's a real balance to deliver those vehicles. I think we think we'd like to go faster, but the most important thing is to deliver on this brand promise that we've made.
Farley: I think building a world class premium brand, especially a brand like Lincoln where our vision is to serve all the customers, you have to be very thoughtful about the kind of products, when they come out and how you build in the capability at the dealership level. And that takes time. I remember how anxious everyone was for the (Ford) Fiesta to launch, and we said, "We need a little time to get ready for this launch." Our dealers weren't used to dealing with Honda trade-ins. We didn't know how to sell a small car. We were selling Expeditions and Explorers. They didn't know how to quote used-car prices for a Civic or a Fit. If you want to be truly a luxury brand that competes and differentiates in the U.S. market, with the kind of competition out there and the kind of expectations, customers have, to get the plumbing and the wiring and the software and the people side of the dealership takes time. It takes time for us to consolidate the dealer network. Our team, and Alan, always really made sure that when we did things that we had real proof. The Lincoln dealers, for many decades, were told many things. And this is a team that believes deeply that when we say something, we're going to do it.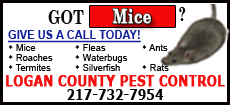 Mulally: We helped our reputation and our credibility because of what we did with Ford. We couldn't have done this without Ford. They know that we're serious about it. We know how to do it.
AP: How long will Lincoln's turnaround take? When will you start making a dent in the Germans' dominance of the luxury market?
Farley: We had the benefit of seeing how the luxury industry changed after the recession, because we were imagining and executing all these products right after that. And what we found in the recession was a fundamental reset button on price points, on expectations, on why people buy a luxury car -- to treat themselves rather than to show off. We are seeing that play out right now. Like for example, when I was with another brand, more than 25 percent of our sales were with a high-end, rear-wheel-drive sedan. Today, that vehicle's less than 10 percent of their sales. The recession fundamentally changed the sales.