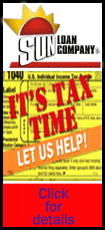 Because you can't catch a whiff of that new car smell through your iPhone.
Photos can't re-create the smell of leather seats or the smooth feel of a hood. At this year's North American International Auto Show in Detroit, which opens to the public Jan. 19, visitors can see 500 cars and trucks spread over 18 carpeted acres. At least 800,000 people are expected to take in all the shiny models, amid the bright lights and thumping mood music.
The biggest draw will be the first new Corvette in nine years. Technology lovers can see an experimental concept from electric carmaker Tesla and a diesel version of the Jeep Grand Cherokee. Young buyers can check out a small SUV concept from Honda. Big spenders -- and big dreamers -- can take a gander at the new Bentley convertible.
But for all the gleaming metal, most models won't be new to fans. Corvette lovers have been salivating over drawings posted on the Web. Spy cameras snapped an Acura MDX last fall, months before its official debut in Detroit. Mercedes has already released photos of its E-Class coupe and convertible.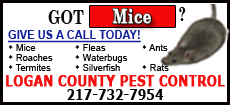 But even with all those spoilers, visitors keep flocking to Detroit and other auto shows. They want to touch the cars, check out the trunk space or just hop in.
"You can't do enough on a screen. You can't crawl inside and get a feel for it," says Rod Alberts, a 23-year veteran of the Detroit show who is now its executive director.
Detroit is one of 65 shows that will be held in the U.S. this year, from a tiny one in Toledo to New York and Chicago gatherings that attract more than 1 million visitors each year. Detroit has been holding an auto show almost continuously since the early 1900s, when local dealers lined up a handful of cars alongside fishing and hunting gear.
More than half of visitors at the Detroit show are shopping for a new car, according to informal polls. And with car sales stronger than they've been in five years, attendance at NAIAS and other shows could be higher in 2013, after slipping during the recession. Car sales rose 13 percent to 14.5 million last year and could reach 15 million in 2013.
The auto show is the ideal venue for shoppers because they can browse without being pestered by salespeople, says Michelle Krebs, a senior analyst with car buying site Edmunds.com.
"It's like the circus. It's the only place you can see it under one roof," she says.
It's also a circus for car companies. Literally. Infiniti will use performers from Cirque du Soleil to introduce its new small car in Detroit.