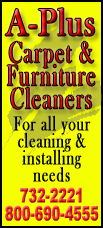 (Copy of questionnaire responses)
How Many Employees: 2

How long have you been a Chamber member?
3 Years

I joined the Chamber because…

For business networking and because being a member helps instill confidence in
our customers that we are a serious business.

Why did you decide to invest in Logan County?

Edward, the owner, grew up in Lincoln and would like to see downtown Lincoln
thrive as it did when he was a boy.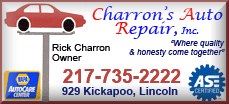 What products and services do you offer to Logan County?

Gourmet coffee drinks. Homemade baked goods and foods. New and used books.
A unique venue for private parties, meetings, etc.

What does the future of your business look like?

We will continue to evolve to meet the wants of Lincoln.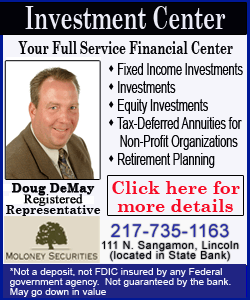 Five "Did you know?" Facts about the Owl's Roost

1. We opened on February 17, 2010 after six months of construction to transform
a former law office into "The Roost."

2. We have an inventory of approximately 15,000 – 20,000 used books.

3. You can have a private dinner party for 6 – 20 people and have the whole place to yourself.

4. We have recently started a book buy-back program. We are able to order new
or used books.

5. Our coffee and espresso beans are our own signature blend, specially roasted
for us by LaSalle Street Roastery in Ottawa, IL.
Contact person: Ronda Malkowski, phone 217-651-8313
[Text copied from file received from the Lincoln/Logan County Chamber of Commerce]