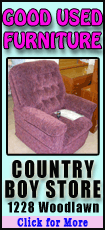 Wait -- that was "Downton Abbey," airing Sunday night on another network.
On NBC, it was "The 70th Annual Golden Globes Awards" -- the yearly televised blowout lubricated by an open bar where party-favor statuettes are distributed to a lucky few.
Much about the famously quirky Globes (such as: Why? and How?) always needs to be taken on faith. The Globes just are, because they are. And people seem to like it that way, the Globes' quirkiness included.
This year, viewers got a generous dose of Globes weirdness courtesy of Jodie Foster, recipient of the Cecil B. DeMille Award for lifetime achievement.
In a hopped-up, borderline-unhinged confessional that left some in attendance moist-eyed but surely had many more witnesses scratching their heads, Foster took this opportunity to (among other things) go public as a gay woman, or maybe not ("I am single," she declared, after a teasingly big buildup); announce her retirement from acting and/or show business, or not; and let the world know it should stop pestering her for details of her life beyond what she's willing to reveal through her art.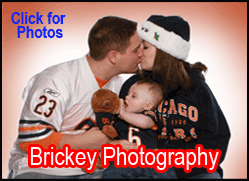 "I'm told that every celebrity is expected to honor the details of their private life with a press conference, a fragrance and a prime-time reality show," she said. "Privacy: Someday in the future, people will look back and remember how beautiful it once was."
Foster's was the night's most jaw-dropping performance, and will surely be discussed and deconstructed for days to come.
But if everything about this year's Globescast didn't make sense right away, one thing -- or, rather, a twosome -- made perfect sense: co-hosts Amy Poehler and Tina Fey.
Co-rivals for best actress in a TV comedy or musical, they both lost to "Girls" star Lena Dunham. But they were likely the night's biggest winners.
As fellow "Saturday Night Live" alums and longtime friends, they make perfect comedy partners -- Fey, a little more wary and neurotic; Poehler, a little more wide-eyed and goofy. And both of them brilliant and fearless.
They even made sport of arguably the night's most august moment -- President Bill Clinton's surprise appearance to introduce the nominated film "Lincoln."
"Wow, that was exciting," the breathless Poehler marveled afterward. "That was Hillary Clinton's husband!"
In rip-roaring opening remarks, they quickly acknowledged controversial past host Ricky Gervais.
"We want to assure you that we have no intention of being edgy or offensive tonight," Poehler declared, "because, as Ricky learned the hard way, when you run afoul of the Hollywood Foreign Press, they make you host this show TWO MORE TIMES!"