The biggest losers? Commercial broadcast networks ABC, CBS, NBC and Fox -- none of which aired those shows. One award for PBS saved broadcast television from a complete shutout.
Premium cable rivals HBO and Showtime battled for supremacy throughout Sunday night's telecast. In the end, HBO pulled out a 5-4 victory.
"It's the only place to have made a show like this," Lena Dunham said backstage after the series she created for HBO, "Girls," won two Globes. "Cable television is the only place where I'm going to get the kinds of stories I want to tell funded."
"Girls" was named best comedy and Dunham, who stars as Hannah Horvath in the series about young women in their 20s navigating young adulthood in New York City, was named best comic actress. With the exception of fellow HBO actress Julia Louis-Dreyfus (star of "Veep"), the other nominees in the best actress category worked for broadcast networks: Golden Globe co-hosts Tina Fey and Amy Poehler, and Zooey Deschanel, star of Fox's "New Girl."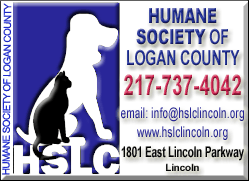 Dunham thanked her fellow nominees for helping her get through middle school, mono, a ruptured eardrum and "the acute anxiety that populates my entire life."
"This award is for everyone who felt like there wasn't a space for her," Dunham said. "This show has made a space for me."
Showtime's "Homeland" scored a sweep of the biggest drama awards, including best TV drama for the second year in a row. Co-stars Claire Danes, who plays CIA agent Carrie Mathison and Damian Lewis, who stars as Sgt. Nicholas Brody, both won top acting awards. Lewis emotionally dedicated his award to his late mother, while Danes paid to tribute to her baby son.
Alex Ganza, executive producer of "Homeland," recalled an arduous night of filming where star Claire Danes, eight months pregnant, had to do multiple takes being chased in a drainage pipe.
"We fairly killed ourselves trying to live up to the hype of that first season and this award tells that maybe, maybe, we didn't screw it up," he said.
Lewis said the last 18 months working on "Homeland" have been "an exciting, wonderful journey." He said that picking up "a piece of hardware like this is a great perk," holding up his Globe.
Danes said she was "very proud to be working in this medium in this moment in this company."