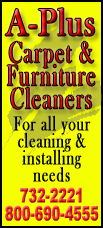 The veteran producer of "Survivor" and "The Voice" is working on a new CBS show, "The Job," which premieres on CBS on Feb. 8. It depicts candidates applying for jobs at several companies, and takes viewers through the whole nerve-wracking experience.
"I think I've proved in the last few years a kinder approach on television does work," said Burnett, who was brought on to help at "The Job" by series creator Michael Davies. Burnett said Saturday that "The Voice" avoids "ripping people for entertainment value" and has "crushed" Fox competitor "The X Factor" as result.
"The Job" also has no intent to humiliate people, producers said.
The first two episodes feature candidates applying for jobs at the Palm restaurant chain and at Cosmopolitan magazine. Future featured companies include Major League Soccer, Epic Records, Live Nation and the online shopping site Gilt.