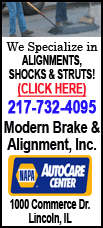 Try a former U.S. president.
When the glitterati gathered at Sunday's Golden Globe awards heard the surprise introduction of Bill Clinton, they leaped to their feet and roared their welcome.
No, this wasn't some joke, a comedy spoof by co-hosts Amy Poehler and Tina Fey. Here in person was the 42nd president, whose appearance brought a smile to George Clooney's face, caused "Girls" star Lena Dunham to wear a look of startled pleasure and inspired a salute from Steven Spielberg.
Once the room settled down, Clinton got down to business: describing one of the nominated films, the Spielberg-directed "Lincoln," starring Daniel Day-Lewis as the beloved 16th president.