State health director warns of a severe flu season
Significant increase in hospitalizations and deaths

Send a link to a friend
[January 14, 2013] SPRINGFIELD -- As with much of the country, Illinois is experiencing a severe flu season with many people becoming sick and more hospitalizations and deaths being reported than in previous years.
"There is no doubt we are experiencing a severe flu season. However, we have seen severe flu seasons before, and we will continue to work to reduce the number of people who become ill," said Illinois Department of Public Health Director LaMar Hasbrouck. "It is important for people to take precautions -- get vaccinated, stay home if you're sick, and wash your hands frequently. Doing all these things will not only help keep you healthy, but the people around you healthy."

The strain of flu that is predominately circulating in Illinois and the country has historically been a more severe strain causing more hospitalizations and deaths. This year is no exception. The number of flu-related intensive care unit hospitalizations so far this year is 368, with 27 flu-related ICU deaths. The majority of hospitalizations and deaths are of people in their 50s and older. The Illinois Department of Public Health expected to see an increase in the number of hospitalizations and deaths as more health care providers report cases from previous weeks as well as current cases. The department anticipates those numbers will continue to increase.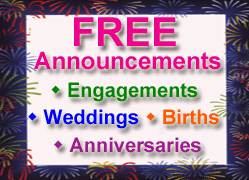 Common symptoms of flu include sore throat, high fever, cough, body aches and feeling fatigued. The department recommends you contact a health professional before going to an emergency department if you are experiencing flu symptoms. The majority of people suffering from the flu simply need to stay home, rest, use over-the-counter remedies as needed and let the flu run its course. Several hospital emergency departments have recently had to refer patients with such symptoms to other hospitals as they were at capacity. Typically only people with severe respiratory illness who have trouble breathing need to visit a hospital emergency department.
The best way to protect you and your loved ones from getting the flu is to get a flu vaccination. To find locations where flu vaccine is offered, you can go to www.idph.state.il.us and enter your ZIP code in the Flu Vaccine Finder.
Although flu vaccine is still widely available, the Centers for Disease Control and Prevention says some doctor's offices and pharmacies have spot shortages. Therefore, call ahead before going to get a vaccination. Currently manufacturers project producing 135 million doses of flu vaccine this season. At this time, the CDC is indicating there are no known issues with the production of antivirals, such as Tamiflu. However, some areas across the country may experience a shortage because of high demand and pharmacies reordering at the same time.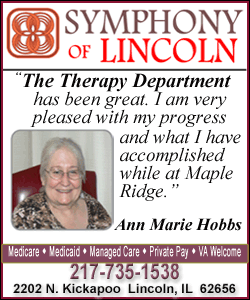 It is not too late to get a flu shot, to be vaccinated. The vaccine is recommended for everyone 6 months and older. The flu season normally runs through March and sometimes later. The estimated effectiveness of the vaccine is 62 percent. If you have been vaccinated, but still get the flu, the vaccine can reduce the amount of time you're sick and the severity of symptoms. By getting vaccinated, you can also help protect infants, the elderly and those with chronic diseases, who are at greatest risk for complications due to the flu.

To help reduce the spread of flu and other illnesses, it is important for everyone to practice the three "C's":

Properly wash your hands frequently.

Cover --

Cover your cough and sneeze.

Contain --

Contain your germs by staying home if you are sick.

For more information, visit www.idph.state.il.us/flu/surveillance.htm. Illinois influenza surveillance reports are posted on the website every Friday afternoon.

[Text from Illinois Department of Public Health file received from the Illinois Office of Communication and Information]