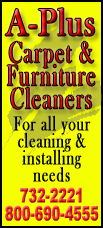 Jean-Yves Le Drian says "everything leads us to believe" that the missing commando was killed. Another French commando was already confirmed killed in the operation, as well as the hostage, a French intelligence agent captured in 2009.
Speaking after a meeting with French President Francois Hollande Monday, Le Drian also said France believes that the Islamist al-Shabab group is preparing a "macabre and disgraceful" display of the dead soldiers' bodies.
Copyright 2013 The Associated Press. All rights reserved. This material may not be published, broadcast, rewritten or redistributed.