Illinois State rally falls short in 82-77 loss to Drake
Send a link to a friend
[January 14, 2013] NORMAL -- Illinois State held a nine-point lead at halftime, but Drake came out in the second half and used a 25-6 run to take control of the game, and a late rally by the Redbirds (9-8, 0-5 MVC) fell short as Drake (7-9, 1-4 MVC) came away with an 82-77 win Saturday night on Doug Collins Court at Redbird Arena.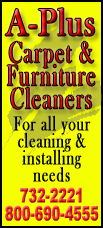 Sophomore Johnny Hill scored all of his career-high 24 points in the second half and added a career-best nine rebounds to lead the way for the Redbirds. Junior Bryant Allen finished with 22 points, including 5 of 9 from 3-point range, and senior Jackie Carmichael finished the game with 19 points and 12 rebounds to record his third straight double-double and his sixth in the last seven games overall. Drake was led by Chris Hines, who scored a career-high 23 points, and Ben Simons, who also added 23 points in the win for the Bulldogs

The pace was quick to start the game and the game was tied at 7-7 four minutes in, before ISU used a 6-0 run to take a 13-7 lead at the first media timeout. Carmichael started the run with a jumper and John Wilkins added a tip on a fast break, which he started with a steal on the defensive end. Carmichael then capped off the run with another jumper, before Simons hit his second 3-pointer of the half to cut the lead to 13-10 with 14:21 remaining.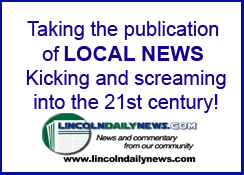 ISU would extend that lead out to eight points at 18-10, after a 3-pointer by Bryant Allen and a layup by Kaza Keane. After a layup by Seth VanDeest for Drake, a layup by Allen and a jumper by Jon Ekey gave the Redbirds their first double-digit lead of the half at 22-12 with 10:56 left on the clock.
The Bulldogs battled back and used a 9-0 run to cut the Redbird lead to 26-25 with just under six minutes left in the half, before Allen connected on his third 3-pointer of the half to extend the lead back out to four points at 29-25 seconds later. Illinois State maintained a slight lead and Drake came within four points at 36-32 when Joey King hit a 3-pointer with just over two minutes left. That would be as close as the Bulldogs would get, as the Redbirds finished the half on a 5-0 run, after a layup by Carmichael and a 3-pointer from Wilkins, to take a 41-32 lead into the locker room at halftime.
Drake came out of the half on a 12-3 run to knot the game at 44-44 after a 3-pointer by Simons at the 16:42 mark. Drake would then take its first lead since early in the first half, as Simons made a jumper to make the score 46-44. The Bulldogs widened that lead to 54-47 after Simons hit his fourth 3-pointer of the game at the 13:21 mark. A 3-pointer by Hines, his third of the game, gave Drake a 10-point lead just seconds later, before Ekey answered with a 3 of his own to cut the lead back to seven points at 57-50.
The Bulldogs later used a 7-0 run to extend the lead to 15 points at 67-52, after a jumper by King with 9 1/2 minutes remaining in the game. Drake seemed to be in control and was shooting 70 percent from the field in the second half at one point, but Illinois State rallied back with a 10-2 run to cut the lead to 74-68 after five straight points from Hill with just over four minutes left.
Drake maintained that lead and ISU would close the game to 77-73 with 37 seconds left after a 3-point play by Hill, but that would be as close as the Redbirds would get as the Bulldogs held on for a victory.
The Redbirds return to action Wednesday, when they travel to Wichita, Kan., to begin a two-game road swing with a contest against nationally ranked Wichita State. Tipoff is scheduled for 7 p.m. from Koch Arena, and the game can be viewed live on ESPN3.
[Text from news release received from Illinois State University]