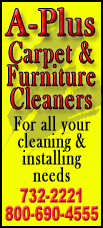 The Dow rose 18.89 points to 13,507.32 Monday, having fallen as much as 29 points at the start of the day. The S&P 500 fell 1.37 point to 1,470.68. The Nasdaq composite index fell 8.13 points to 3,117.50
The S&P 500 closed at a five-year high of 1,472 on Thursday, following a solid start to the fourth-quarter earnings reporting period and amid optimism that the outlook for global growth is brightening.
Apple's stock, which isn't included in the Dow but accounts for 10.3 percent of the Nasdaq index and 3.7 percent of the S&P, slid $18.55 to $501.75 after The Wall Street Journal reported that the company has reduced its orders for iPhone 5 components due to weak demand. Apple slipped below $500 a share for the first time in nearly a year in early trading. The stock has slumped 28 percent since closing at a record $702.10 in September.
Computer maker Dell surged $1.41, or 13 percent, to $12.29 following a report that it's in talks with buyout firms. The company is considering going private with at least two firms, Bloomberg news reported, citing unidentified sources.
Earnings reporting will pick up this week with many big U.S. banks, including JPMorgan Chase, Citigroup and Bank of America releasing results.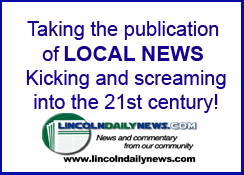 "The market is definitely in wait and see mode," said Brian Gendreau, a market strategist at Cetera Financial Group.
Investors will be scrutinizing revenues to assess whether the drawn-out debate over the "fiscal cliff" had an impact on consumer spending. A series of tax hikes and spending cuts due to come into effect Jan. 1 were only averted by a last-minute deal.
Earnings growth has likely peaked for now because companies have been relying on cost cutting, rather than growth, to boost profitability, says Ron Sloan, a senior portfolio manager at Invesco. Analysts currently forecast that fourth-quarter 2012 earnings for S&P 500 companies will increase 3.3 percent, according to S&P Capital IQ. That compares with 8.4 percent from the same period a year earlier.
"We have to make this transition....from depending on margins and cost-cutting to an old-fashioned, animal spirits, industrial recovery where companies are willing to spend money to hire people," said Invesco's Sloan.
Federal Reserve Bank of Chicago President Charles Evans, an alternate member of the Fed's Open Market Committee, said Monday in a speech in Hong Kong that central banks should help create conditions to foster "robust demand growth" as the U.S. and other advanced economies try to reduce debt.