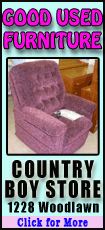 In "The Fifth Assassin," Meltzer skillfully makes the narrative accessible to newcomers without alienating fans who are familiar with "The Inner Circle." And readers will be richly rewarded.
Beecher White works as a top researcher for the National Archives. He is secretly a member of the Culper Ring, an organization with origins tracing back to George Washington and the Revolutionary War. Beecher has proof of a crime the president doesn't want to become public.
Four presidents have fallen to assassin's bullets over the course of U.S. history. What if the men responsible were part of a sinister group? Now it appears that a killer is re-enacting their deaths, down to the placement of the bullets and the weapon used in the assassinations.