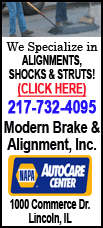 Patrick Cardoso Lopes and Paulo Pires Depina, both, 24, as well as 22-year-old Aderito Lopes Deandrade, were released on $1,000 bail at their arraignment Monday.
The Brockton men face charges including disorderly conduct, resisting arrest, and assault and battery on a police officer.
The men had no comment outside court.
A 14-year-old boy was also arrested, but his name was not released.
Police responded to a function hall in Stoughton late Saturday and found as many as 200 people involved in the fight they say was sparked by uninvited guests. Police Sgt. Daniel McGowan called the scene a "nightmare."
Copyright 2013 The Associated Press. All rights reserved. This material may not be published, broadcast, rewritten or redistributed.