A a convoy of 40 to 50 trucks carrying French troops crossed into Mali from Ivory Coast as France prepares for a possible land assault. Several thousand soldiers from the nations neighboring Mali are also expected to begin arriving in coming days.
French President Francois Hollande launched an attack on Mali's rebels, who are linked to al-Qaida, last week after the insurgents began advancing south. France's action preempted a United Nations-approved plan for a military operation in Mali, which was expected to start about nine months from now. Hollande decided a military response could not wait that long in its former colony.
French officials have acknowledged that the rebels are better armed and prepared than they expected. Despite France's five-day-old aerial assault, the Islamist fighters have succeeded in gaining ground, most notably taking Diabaly on Monday, putting them roughly 400 kilometers (250 miles) from Mali's capital, Bamako. When the air raids began last week, the closest known point they occupied was 680 kilometers (420 miles) from the capital.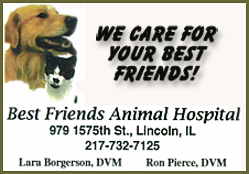 "They bombed Diabaly. They bombed the town all night long. I am hiding inside a house," said Ibrahim Toure, who irons clothes for a living and happened to be passing through Diabaly on his way to visit relatives, getting caught when the Islamists encircled the town. "It only stopped this morning at around 6 a.m."
France ordered the evacuation of the roughly 60 French citizens living in the area of Segou, the administrative capital of central Mali located a three-hour drive from Diabaly, according to an email sent by the French Embassy in Bamako.
During a stop in Abu Dhabi on Tuesday, Hollande told RFI radio that he was sure the French military operation would succeed.
"We are confident about the speed with which we will be able to stop the aggressors, the enemy, these terrorists. And with (the help) of the Africans that are being deployed, I think that in one more week we can restore Mali's territorial integrity," he said. "Airstrikes were conducted overnight so that the terrorists who are seeking refuge in Diabaly -- they have not conquered the town and are hiding inside it to protect themselves -- will be chased out."
The Islamists taunted the French, saying that they have vastly exaggerated their gains.
"I would advise France not to sing their victory song too quickly. They managed to leave Afghanistan. They will never leave Mali," said Oumar Ould Hamaha, a commander of the Movement for Oneness and Jihad in West Africa, one of the extremist groups controlling northern Mali, whose fighters are believed to be in Diabaly.
"It's to our advantage that they send in French troops on foot," Hamaha said. "We are waiting for them. And what they should know is that every French soldier that comes into our territory should make sure to prepare his will beforehand, because he will not leave alive."
Diabaly represents an especially symbolic victory for the Islamists. It was in the military camp inside the town that 16 Muslim preachers from the fundamentalist Islamic sect, the Dawa which originated in India, were massacred by Malian government forces four months ago. The group of bearded men were unarmed, and were heading to a religious conference in the capital. Many of the leaders of the extremist groups occupying northern Mali began their path to jihad by adhering to the Dawa interpretation of Islam, which calls on the faithful to act as missionaries. One such missionary was Hamaha, who traveled to France a decade ago in order to preach the austere version of Islam in mosques.
It is unclear what happened to the Malian soldiers based at the Diabaly camp. Hamaha told the AP that many are dead, and that others fled on foot. A member of the Malian security force based in Bamako, who could not be named because he was not authorized to speak to the press, said that an unknown number of soldiers were killed. A group of them escaped, fleeing north to the next small town, Dogofri. The man insisted on anonymity because he was not authorized to speak publicly.
Two residents of the town of Sikasso, located on the Mali border with Ivory Coast, said the population came out to cheer the French military convoy, traveling from a base in Ivory Coast. It was unclear if they were headed to Diabaly or elsewhere.
Britain's Ministry of Defense confirmed Tuesday that their RAF C17 aircraft carrying French military personnel and supplies had arrived in the capital, Bamako.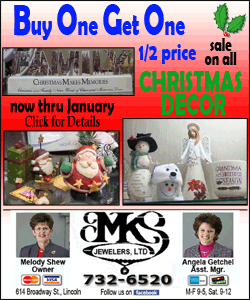 There are already at least 800 French troops in Mali, with more arriving every day. A total of 13 nations have agreed to either send troops, or else supplies and logistical help to aid the effort in Mali.
The al-Qaida-linked groups control an area that is the size of France itself in northern Mali, a territory larger than even Afghanistan. They seized it in conjunction with other rebel groups nine months ago, and have imposed a brutal version of Islam. Girls as young as 12 have been flogged for not covering up, as have pregnant and elderly women. The rich musical tradition of this part of the world has gone silent in the north, where even cellphone ringtones are banned.
Among the first targets of the French bombing raid was a building in the city of Gao that served as the headquarters of the Islamic police, which handed down punishments that included the amputation of the hands and feet of accused thieves.
[Associated Press; By RUKMINI CALLIMACHI and BABA AHMED]
Associated Press writer Cassandra Vinograd contributed to this report from London.
Copyright 2013 The Associated Press. All rights reserved. This material may not be published, broadcast, rewritten or redistributed.