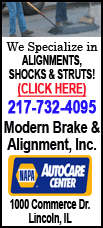 A classmate said a group of students went to the barrier that Israel has built along and inside the West Bank to throw stones at soldiers. Muataz Awad says soldiers opened fire, killing Samir Awad from the village of Boudrous.
Doctors at Ramallah hospital say he was shot three times. They spoke anonymously according to regulations. The military had no immediate comment.
Elsewhere in the West Bank, about 50 armed Palestinians shut the main road into Balata refugee camp to protest Palestinian security forces' attempts to disarm them.
The gunmen have links to Palestinian President Mahmoud Abbas' Fatah movement. Their recent protests draw attention to growing discontent with his rule.
[Associated Press; By MOHAMMED DARAGHMEH]
Copyright 2013 The Associated Press. All rights reserved. This material may not be published, broadcast, rewritten or redistributed.