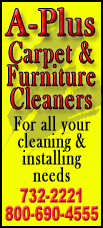 This time, it was the Lady Lynx who were attempting to overcome a halftime deficit. And this time, it was the Lady Lynx who came up just short, losing 65-60.

After trailing 32-21 at intermission, LC rallied early in the second half, cutting the Millikin lead to 43-41. But, after a go-ahead 3-point attempt by Lady Lynx sophomore forward Ally Friday clanged off the rim, Millikin responded with eight unanswered points to stretch their lead back to 10 points.

The Lady Lynx never got another chance at a go-ahead or game-tying shot.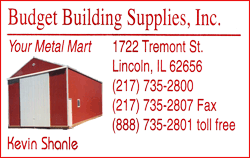 "We got close, but then we had a stretch of back-to-back-to-back turnovers, which pretty much set us back at that point," said LC coach Carol Wilson.
For Wilson, one of the primary culprits in the loss was her team's free-throw shooting. The Lady Lynx shot just 14 of 26 from the charity stripe. Meanwhile, Millikin made 18 of 24 attempts.
"Our free-throw shooting has got to improve at some point," said Wilson. "We had some real chances there. We had some two-shot fouls, or missed the front end of one-and-ones. We just didn't capitalize on those shots."
One bright spot for LC was the play of sophomore forward Taylor Buliox, who finished with 15 points and 11 rebounds. Although Buliox typically does her offensive damage in the trenches of the lane for the Lady Lynx, in Monday night's second half, she displayed her soft shooting touch, hitting multiple jump shots from beyond 15 feet to help her team's comeback efforts.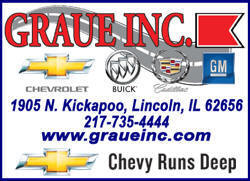 "Taylor really played well in the second half," said Wilson. "In the first half, she was a little tentative. But in the second half, she stepped up for us and helped us get back in the game."
Friday and sophomore forward Erika Spiller added 10 points each for LC, with Spiller also chipping in seven rebounds.
The Lady Lynx now turn to conference play, with the first Mid-West Athletic Conference game of the year set for Saturday against Parkland at Jack Nutt Arena.
LC enters conference play with a 10-7 record, in a first half of the season that has already seen its share of highs and lows.
On the bright side, recent strides have been made by Lady Lynx freshmen Breanna Johnson and Shannon Hall. Three other freshmen -- Lincoln native Edraniel Tookes, Cassidy Jennings and Kerri Harris -- have started multiple games for the Lady Lynx already this season. In addition to the contributions of a large sophomore class led by Friday, Buliox and Spiller, Wilson has no shortage of depth on her roster.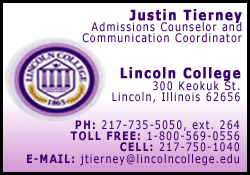 But, in order to contend for a conference title, LC will have to curb their turnover issues and become more consistent, both offensively and defensively.
Wilson is placing the burden on her sophomores to right the ship.
"It's up to our sophomores to show some leadership between now and Saturday, to explain to these freshman what the level of competition is in conference play," said Wilson. "Parkland is going to come in here, and they'll know us better than we know ourselves in some respects."
[By JUSTIN TIERNEY]
Lincoln College women's basketball