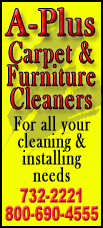 Drazewski is a McLean County circuit judge who has been appointed to the Harris cases after the departure of Logan County Circuit Judge Thomas Harris.

In December it was announced that the Illinois Supreme Court and Justice Rita B. Garman had appointed Harris to fill a position in the 4th District Appellate Court, effective Jan. 3.

Prior to the Christopher Harris venue hearing, Jason Harris also appeared before Drazewski. Very little was discussed in that hearing. Jason Harris' attorney Steven Skelton requested that his client have a status hearing on Feb. 8. Drazewski granted the request and set the time for 1:30 p.m.

Jason Harris is being housed in the McLean County Jail, and Christopher Harris is being held in Logan County. It has been the practice of the courts and law enforcement that the two brothers have not been in the Logan County Courthouse at the same time.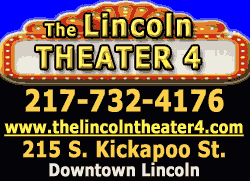 After Jason Harris was dismissed from the courtroom, there was approximately a 10-minute break before Christopher Harris was brought in. During that time, defense attorney Dan Fultz verified that Drazewski had received and reviewed all the documentation pertaining to the change of venue motion. Drazewski said he had documentation from Dec. 3 and 17 and Jan. 4 and 9. Fultz confirmed that was all the documentation.
When Christopher Harris was brought into the courtroom, Drazewski invited defense attorney Peter Naylor to present his case for a change of venue.
Naylor told the judge that the motion for a change of venue was based on a legal standard that has been in place for 120 years. Naylor said that standard says that when there are reasonable grounds to believe prejudice exists, then a change of venue is warranted.
Naylor said that the heavy news coverage of the murders of the Raymond Gee family had an influence on the public perception of this case, and that because the case was so well known in Logan County, his client could not get a fair trial in Lincoln.
He cited statistics from a survey that had been taken of 450 Logan County residents. In that survey 50 percent of those polled said they believed Harris was guilty of the crimes he's charged with. He said 46 percent of those polled said they didn't know if he was guilty, but not one person said they believed he was not guilty.
In addition, of those polled, 90 percent recalled the Gee murders and 1 in 5 people said they had a direct connection with either Harris or members of the Gee family.
Drazewski asked Naylor how long ago the survey had been conducted, saying it was his understanding this took place approximately 18 months ago. Naylor confirmed that was correct.
However, he also told Drazewski that Logan County was unlike other counties where such crimes have been committed. He noted that the population of the county is only approximately 30,000, while the population in Peoria County is 183,000 and in Sangamon County 188,000. He said in addition, Logan County is not a "come and go community." He said people who lived here in 2009 still live here today.
Naylor further argued that the loss of capital litigation funds on the state level will also have an influence on citizens of Logan County. He said this was a different kind of issue that hasn't really been addressed before. There is no case law regarding public sentiment on this, but he said the people of Logan County area are aware through the media that they are paying for this trial, and they are not happy about it. Naylor contended this would further prejudice potential jury pools.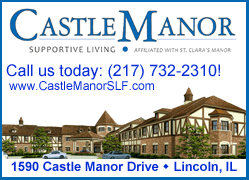 Naylor told Drazewski that since 2009, 490 articles have been published in a variety of news sources regarding the Gee murders and the Harris brothers, as well as regarding the loss of capital litigation funds.
Naylor also indicated that these articles are staying in the forefront due primarily to the Internet. He said that stories are being published online, and in the stories there are links to all the past stories. He told Drazewski that after the Monday hearing, stories would appear in the media, and they would all connect back to the full history of media coverage.
Naylor said, based on the size of the county and the nature of the alleged crimes, there is reasonable grounds to believe that prejudice does exist. He said the public has acquired enough information to form a preconceived notion about the case.
Drazewski spoke about a case in Cook County where there was much publicity, yet the trial was held in that county. He asked what the difference would be, and Naylor responded that Logan County is not Cook County. He told Drazewski: "Here there is only one case to talk about in the coffee shops." Naylor told Drazewski this case was unprecedented in Logan County.
When Naylor was finished, State's Attorney Jonathan Wright spoke on behalf of the prosecution. Wright said that the defense had a burden to establish there was reasonable apprehension that jurors would be prejudiced. He told Drazewski that had not been proven. He said it had to be more than mere knowledge of the case to prove the public was prejudiced. He said that in reality, 90 percent of those polled "recalled" the murders, but the defense had failed to prove that there is a preconceived notion of guilt.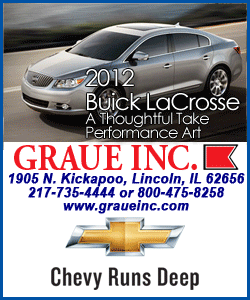 Naylor had also earlier mentioned blogs and comments made in online published articles, and the negativity they contained. Wright addressed this, saying that no one knew who those bloggers where or if they even lived in Logan County.
Drazewski spoke up on this, saying that it was unfortunate that these bloggers were not required to register using their real names and where they lived, and Wright said he could not disagree with that.
Wright said in regard to the 490 articles that have been published, one question was, were the articles inflammatory or were they news accounts? He said he has seen nothing inflammatory in local media coverage.
Drazewski then said that could be true of the media, but could it be true of the bloggers?
Wright further said that he was taking some issue with the survey that is being cited as proof of prejudice. He said that in the survey, the questions all pertained to the guilt of the defendant and that there was no question posed as to whether the public believed that Christopher Harris was innocent.
Wright told the judge that 46 percent of those polled had no opinion in the matter and 4.2 percent voluntarily said they believe Harris was innocent.
He added that there was another percentage of the polled who said they had an open mind in the case. He concluded then that approximately two-thirds of those polled could be prospective jurors.
After Wright finished, Naylor was afforded another opportunity to comment. He told the judge that the survey was conducted prior to the affirmative defense motion charging that Harris killed teenager Dillen Constant in self-defense and that Constant killed the rest of his family.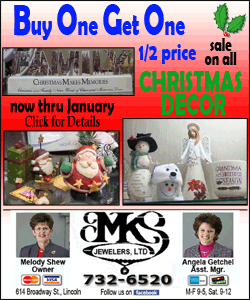 In addition, the survey was done before it was announced that Logan County would bear the cost of the trial. Naylor said these two incidents, also highly publicized, would further prejudice potential jurors.
Naylor also said that there had been one inflammatory article written in a local print paper. He said the article involved the lone survivor of the murders, Tabitha Gee, and quoted a police officer who was assigned to guard the child's hospital room in Peoria.
When Drazewski delivered his ruling, he said there was much to consider. He said the number of articles published on the case was not in itself sufficient for the ruling. He said that in the matter of the articles, it would have to be determined whether or not they were accurate or inaccurate. He said another thing to consider was the online bloggers. He noted that the impact of the Internet in this case would not be limited to only Logan County.
He said what was important was what the jurors would remember of what they have read and heard. He noted, as Wright had, that 47 percent of those polled didn't know if Harris was guilty, and that zero percent answered that he was not guilty.
He said he, too, was concerned about the articles that discussed the cost of the trial falling on the county, and he noted that in this case there will be over 100 witnesses, all of whom are connected to Logan County in some way.
He finished off by saying: "Is it possible (to have a fair trial)? Of course it is. But if I'm wrong, it will be challenging and costly."
Drazewski therefore ruled in favor of the defense and granted the change of venue.
He added afterward that the cost factor of the trial is not what is most important. What is most important is that it will be a fair trial.
In choosing a new location, Drazewski said it needed to be somewhere far enough away for the defendant to get a fair trial, but not so far as to burden those involved in the case, and it needed to be a county that wanted the trial.
Judge Harris had begun the search and Drazewski finished it up. He said that the counties of Macon, Sangamon, Tazewell, McLean and Champaign had been contacted, but in the end it appeared that the most appropriate place for the trial would be Peoria County.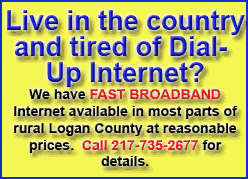 According to Drazewski, this decision affects only the actual trial and jury selection. All the currently scheduled and future scheduled hearings up to that time will be conducted in Logan County.
The next hearing for Christopher Harris is set to occur on Feb. 8 at 1:30 p.m. There are also further motion dates set. The deadline to file new motions in the case is set for Feb. 15, with the deadline to file responses being set for Feb. 22.
[LDN]