An announcement in the state-run New Light of Myanmar newspaper said that two companies will be awarded licenses, and expressions of interests should be submitted no later than Jan. 25.
The move soliciting an "Expression of Interest," or EOI, comes amid a raft of political and economic reforms instituted by the elected government of President Thein Sein to jumpstart the country's development after almost five decades of repressive military rule that left Myanmar one of the poorest nations in Asia.
Telecommunications can be an extremely lucrative sector, and several foreign companies have already established offices in Myanmar since Thein Sein began to overhaul the economy as various sanctions applied by Western governments against the previous military regime were eased.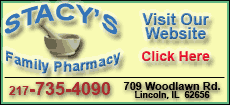 "Both local and foreign firms can submit their EOI and two companies that can fulfill the criteria to provide nationwide telecommunication service will be given licenses by June this year," Soe Naing, assistant director of the Post and Telecommunications Department told The Associated Press.
Soe Naing said there are also plans to transform the state Myanmar Posts and Telecommunications Department into an independent entity to be called Myanmar Telecoms.