Leung Chun-ying pledged Wednesday to tackle soaring property prices that have left many in the Asian financial center unable to afford a decent place to live. He also said improving the city's poor air quality would be a priority.
Those looking to see what Leung would say about plans to introduce full democracy were disappointed by a brief, vague mention about consultations near the end of his speech, which lasted more than two hours. Beijing has pledged to allow Hong Kongers to choose their own leader by 2017 at the earliest and all seats in the legislature by 2020. However, no roadmap has been laid out.
Since taking office in July after being handpicked by a 1,193-member committee packed with pro-Beijing tycoons, Leung's popularity has slid amid personal scandals involving unauthorized renovations to his luxury home.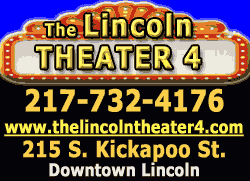 Protests involving thousands of people calling for Leung to stop down have become common, most recently on New Year's Day. Leung, who survived an impeachment attempt by lawmakers last week, has become a target for public anger over a range of issues that also include unease about mainland China's influence on semiautonomous Hong Kong and a widening rich-poor gap.
Leung said he would make it a "top priority" of his government to "tackle the housing problem" in Hong Kong, where apartment prices are among the world's highest. Some residents are forced to rent units subdivided from already small apartments or even a metal cage in a room.
"Many families have to move into smaller or older flats, or even factory buildings," Leung said. "Cramped living space in cage homes, cubicle apartments and subdivided flats has become the reluctant choice for tens of thousands of Hong Kong people."
Leung appeared to acknowledge that the discontent poses a serious threat to his ability to manage one of Asia's wealthiest cities.