The Japanese automaker's U.S. sales rose 27 percent last year, thanks in part to strong sales of its recently expanded Prius lineup and its Camry sedan.
Now, Toyota's U.S. chief Jim Lentz is turning his attention to the Corolla, Toyota's dated small car. The company unveiled a concept version at the North American International Auto Show in Detroit this week that hints at a radical styling change for the Corolla. Lentz said the company must now decide how edgy it can go with the Corolla's styling, to win over new customers, without losing longtime buyers.
"Styling is going to be a major focus of the company going forward," Lentz told The Associated Press at the show. "We'll do a lot of testing with that concept with the consumer, because it's a little bit of a tricky segment. It's a segment that is still driven by rational buying decisions. So you have to be careful that you don't make compromises in styling that affect the overall packaging of the car."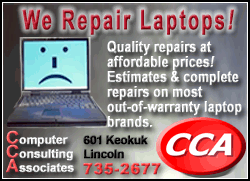 Lentz talked about the U.S. market with The Associated Press at the auto show. Here are excerpts:
Q: Sales of the Prius and its newer variants -- the Prius C subcompact, Prius V wagon and Prius plug-in -- were up 73 percent in 2012 even though gas prices moderated. Do you expect them to continue to go up this year?
Lentz: "We had a plan of about 220,000 for the Prius family last year. We sold about 236,000. So it did exceed our expectations. The entire Prius lineup did very well. If you look at hybrids in total, our number was around 328,000, when you include Lexus and other products. Sixteen percent of our business last year came from hybrids, in an industry where total alternative fuels last year -- which includes pure electric vehicles and hybrids -- hit 500,000 for the first time. But it's still 3.5 percent of the market. So we're still about two-thirds of the market in hybrids.
It's difficult to predict the price of fuel at any given time. But I can rest assured that between now and 2020, it will be up. I can't tell you exactly when, but it will be up. And I can also probably predict, fairly well, that following the price of fuel in the U.S., it always tends to go down in the fourth quarter, it always tends to start its rise in the first quarter, so as summer driving season comes, as they change the fuel blend that they're manufacturing, we always tend to see an increase. But it is interesting that Prius volumes still follow gas prices."
Q: When you had to recall millions of vehicles in 2010 for the sudden acceleration issue, many people thought you would lose some customers forever. But your sales were way up in 2012. Are you back to where you were before the recalls?