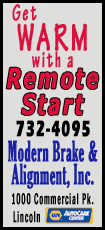 Volkswagen -- which is made up of the Volkswagen, Audi and ultra-luxury Bentley, Lamborghini and Bugatti brands -- wants to nearly double its U.S. sales to 1 million by 2018, as part of a larger plan to reach 10 million sales worldwide.
Auto companies are often reluctant to set public sales targets for fear they won't meet them. But Volkswagen Group of America chief Jonathan Browning said Volkswagen made its growth plan public in 2007 so employees would feel accountable and speed up plans for new products and factories.
It worked. The Volkswagen brand is seeing its biggest U.S. sales since the early 1970s after reengineering its products for the U.S. market and lowering prices by a few thousand dollars. Volkswagen opened a new factory in Tennessee in 2011 and will open a new engine plant in Mexico this week to meet demand.
"The major motivation was to really give a very, very clear signal to the internal organization that business as usual won't deliver that sort of sales," Browning said. "We couldn't carry on as we had been at that time and expect the results to flow."
Browning talked with The Associated Press this week at the North American International Auto Show in Detroit. Here are three questions and his answers.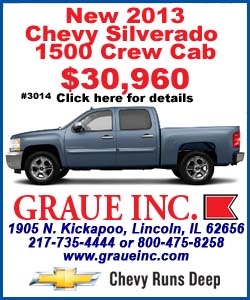 Q: Critics complained that Volkswagen used cheaper materials and changed the driving feel when it released the latest, lower-priced Jetta and Passat for the U.S. market. But sales are way up. What do you say to that?
Browning: "I think first of all, when you look at Jetta, people tended to focus on a singular part of the plan, which was a new entry price, and maybe focused too much on the price point as opposed to what the entire vehicle lineup represented. We always were going to introduce the GLI, the top of the Jetta lineup, which is the enthusiast's vehicle.
There is an array of customers in the marketplace, some of whom want basic transportation for the everyday commute, some who are more active drivers, more enthusiastic. And so what we were doing was opening up the brand to a broader community of customers. And I think that's what we've really seen play out.
VW is a brand is very well accepted by many, many American customers. What was happening, though, was a lot of people were not putting VW on their shopping lists when it came to going to look for a vehicle because there was a perception that it was somehow out of reach from either a cost or an ability to fund ongoing cost of ownership. And I think what we've done it taken the VW brand as being perceived as something that's out of reach to something that is accessible and affordable to many, many more people.
I think there's no better example than the prior generation of the Passat. The price range that we operated in, we only competed in about 10 percent of the segment. With the new structure of the lineup, we increased our coverage of the segment to over 80 percent. So it's not something for a small community of enthusiasts. It's really available to mainstream customers."
Q: About 20 percent of Volkswagen's U.S. sales are now diesels. Are you surprised by that rate, and do you anticipate diesel sales will continue to grow in the U.S.?