The companies said the deal was signed at Chrysler Group LLC's headquarters in the Detroit suburb of Auburn Hills. It was announced as Guangzhou Automobile Group Co. discussed its plans during press days at the North American International Auto Show.
A joint venture between GAC Group, Fiat Group Automobiles SpA and Chrysler Group International LLC currently builds the Fiat Viaggio and distributes models such as the Fiat 500, Freemont and Bravo in China. Production of more Fiat models is planned.
"The expansion of the agreement with our GAC partners will allow us to unleash the potential of both our Fiat and Chrysler Group brands in China," Jeep President and CEO Mike Manley, who also is chief operating officer for Fiat SpA's Asia Pacific region, said in a statement.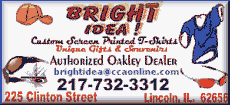 The companies say the venture's next step will be to build Jeeps in China for the Chinese market. Jeep already sells several models in China, including the Grand Cherokee, Wrangler and Compass, but they are imported. Jeep has said volume would be incremental to start.
"This agreement is another milestone of our partnership with Fiat and Chrysler Group," Zeng Qinghong, general manager of GAC Group, said in a statement. "It definitely creates the basis for our JV to reach very ambitious objectives in Chinese market."