The result is the 2014 Lexus IS sport sedan. The models, which include the IS 350 and IS 250, were unveiled Tuesday during press previews at the North American International Auto Show in Detroit. And they seek to raise the bar for compact luxury.
"To be competitive in this segment, you have to have a great-looking car that's fun to drive and offers a true luxury and a value proposition, and the IS delivers them all," Mark Templin is group vice president and general manager of Lexus, told reporters.
The IS also is offered in F SPORT models, which include enhanced suspensions, unique 18-inch wheels and other additions.
The luxury division of Japan's Toyota Motor Corp. is looking to the IS to help boost 2013 sales. Overall, Lexus sales in the U.S. rose 23 percent in 2012 from the previous year to about 244,000, helped by other new or refreshed models.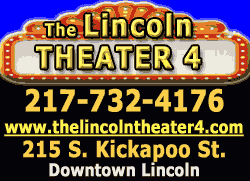 The IS, however, didn't show the sales growth last year of other Lexus models. IS sales fell about 6 percent in 2012 in the U.S. from the previous year to about 27,700, while updates to other models helped Lexus overall.
UNDER THE HOOD: Rear- and all-wheel drive versions of the IS 250 are powered by a 2.5-liter, V-6 gasoline engine, while the IS 350 features a 3.5-liter, V-6 engine. A gasoline-electric hybrid version called the IS 300h will be available in Europe, Japan and some other markets, but not in the U.S. The IS has switchable driving modes such as "ECO," normal and sport to allow drivers to set preferences for fuel economy, comfort, performance and handling.
INSIDE: The driver's area is inspired by the super-expensive Lexus LFA sports car, making it feel more "sport" than "sedan." Its wheelbase is longer than the previous version, offering more interior space and trunk capacity. Lexus says that change coupled with a thinner front seat means rear passengers get 3 more inches of knee room. The rear seats fold down partially or entirely for more cargo space.