Benchmark crude dropped 86 cents to finish at $93.28 a barrel in New York. That's the largest decline since Dec. 21.
President Barack Obama and congressional Republicans are headed for another showdown over the debt ceiling. Oil investors fear a reprise of the standoff in the summer of 2011. Standard & Poor's cut the U.S. credit rating that August and oil dropped about 7 percent for the month.
Obama warned of dire consequences if Congress fails to increase the government's borrowing authority. "Investors around the world will ask if the United States of America is in fact a safe bet. Markets could go haywire," the president said.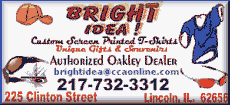 Traders also saw signs that gasoline demand is declining. Jim Ritterbusch, president of energy consultancy Ritterbusch and Associates, said the difference between what refiners pay for crude oil and what they charge for refined products -- known in the industry as the crack spread -- has been shrinking. It's a sign "that gasoline demand is still falling appreciably short of prior expectations," he wrote in a note to clients.
Brent crude, used to price international varieties of oil, dropped $1.58 to end at $110.30 per barrel on the ICE Futures exchange in London.