Hamilton was holding his 6-month-old son and watching television with his wife when he got the news.
"My music didn't have much of a buzz, so I was amazed about what I heard," he said in a recent interview. "It's great to know that my music is still being recognized. It shows that all the hard work is paying off."
Hamilton sings gospel-tinged songs about heartache and the joys of life, and is known for his soulfully gritty music.
He earned mainstream success with his platinum-selling album, 2003's "Comin' From Where I'm From." He has received 12 Grammy nominations during his career, and won in 2009 for his collaboration with Al Green on "You've Got the Love I Need."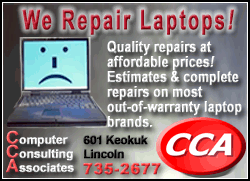 Hamilton says he has always faced the dilemma of whether he should adapt to what's being played on the radio. But earning the Grammy nominations puts him at ease.
"This time, it feels better," said the 41-year-old Hamilton, whose song "Pray for Me" is up for best R&B song. "It proved that my music is good enough. It proved to the record labels that even though my last album didn't sell much, I'm still that same guy (people want to hear)."