New rules announced Tuesday include a "long list" of 10 nominees to be offered for each of the four competitive categories before being narrowed to the traditional five finalists. And the pool of judges will be expanded beyond writers to include critics, booksellers and librarians.
The changes are the most extensive since the mid-1990s for the awards, presented each fall by the National Book Foundation, as the major New York publishers attempt to broaden their appeal. The publishers have been unhappy with the selection of fiction finalists in recent years and the omission of such high-profile works as Jonathan Franzen's "Freedom" and Marilynne Robinson's "Gilead."
The expansion to 10 mirrors a recent change in the Oscars, but foundation board members said they had been looking to Britain's popular Man Booker Prize as a model.
"We just basically borrowed some of their ideas," said foundation board vice president and Grove/Atlantic CEO Morgan Entrekin, citing the Bookers' use of long lists and non-writers as judges. "The Bookers do a fantastic job at getting a conversation going about good books. With the long list, for instance, you get this conversation bubbling up about what made it and then about what doesn't get on the short list."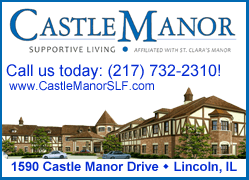 Entrekin said that some of the recent National Book Award fiction lists, which usually get the most attention, had been "very eccentric" and that allowing critics and booksellers as judges could open up the process. The results, he thinks, will be a "little more mainstream," and less likely to include "a collection of stories by a university press."
"I think there are plenty of awards that recognize those kinds of books," Entrekin said. "If one of those books is truly the best book of the year, that's no problem. But it seemed like the judges had been recognizing lesser-known authors for the sake of choosing lesser-known authors."
The revisions cap a year-long process during which the book foundation hired an independent consulting firm to discuss the awards with booksellers, editors, writers and others in the literary community. Some ideas were rejected, such as allowing celebrities to be judges. The board also voted not to limit the number of books a publisher could submit, a suggested solution to the complaint that the time commitment needed to read hundreds of new works had made it difficult to find judges.
"We're asking people to read a lot of books, but some of these librarians and booksellers we hope to bring in are reading a lot of books anyway," Entrekin said.
"Our mission is to celebrate literature and expand its audience and we chose the path most consistent with our mission," said David Steinberger, chairman of the foundation's board and CEO of the Perseus Books Group.