Averaging 13.28 million viewers last week (with an 8.2 rating, 13 share), CBS beat the average weekly prime-time audience of any network this season, according to Nielsen Co. data released Tuesday.
Meanwhile, CBS scored with two scripted shows that each drew more than 20 million viewers ("NCIS" and "The Big Bang Theory," which ranked second and third for the week, respectively). It's the first time any network has accomplished that feat since CBS did it in 2007, according to that network.
For the week of Jan. 7, Fox could claim the top-rated show: the NFC Playoff game pitting the Green Bay Packers against the San Francisco 49ers. It drew nearly 31 million viewers.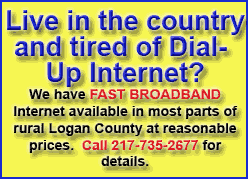 NBC struck gold with "The Golden Globe Awards," which attracted 20 million viewers to rank fourth.
Two new NBC shows had modest premieres. The melodrama "Deception" ranked 46th place, while sitcom "1600 Penn" debuted in 80th place.
Overall, the week belonged to CBS, which could boast 14 of the top 20 shows.
Far behind in second place was Fox with 7.67 million viewers (4.4 rating, 7 share), followed by NBC 6.84 million (4.3 rating, 7 share), ABC with 6.36 million (4.1 rating, 6 share), ION with 1.20 million (.8 rating, 1 share), and the CW with 1.14 million (.8 rating, 1 share).
Among the Spanish-language networks, Univision led with an average of 3.82 million viewers (1.9 rating, 3 share). Telemundo had 1.38 million (0.7 rating, 1 share), TeleFutura had 630,000 (0.3 rating, 1 share), Estrella had 230,000 (0.1 rating, 0 share) and Azteca had 140,000 (0.1 rating, 0 share).