The violence late Tuesday in a college parking lot locked down the campus for more than an hour as police searched the two buildings of Hazard Community and Technical College in Hazard, in southeast Kentucky, to ensure there was no further danger.
Hazard Police Chief Minor Allen told WYMT-TV (http://bit.ly/90edyY ) the shooting resulted from a dispute between the alleged gunman and a woman who was one of those killed, 20-year-old Caitlin Cornett. He did not say how they or the other victims were related.
Allen said Dalton Stidham, 21, was charged with two counts of murder and one count of attempted murder. Allen identified the male victim as Jackie Cornett, 53. The teenager's name was not released.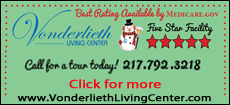 In a statement late Tuesday, college officials said they did not think the school was specifically targeted or that any of the people involved in the shooting were either students or employees of the college.
College President Stephen Greiner said that at the time of the shooting, there were probably about 30 students on campus.
Police recovered the weapon, a semi-automatic pistol, at the scene, Allen said.
The man and woman were already dead when police arrived about 6 p.m., Allen said. The wounded 17-year-old girl was taken to University of Kentucky Hospital, he said.