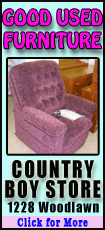 The government official says the blasts Wednesday struck on a major highway and a roundabout in the city of Idlib. The explosions also wounded 35 people.
The triple bombing comes a day after massive blasts that ravaged a campus in the northern city of Aleppo, killing 87 people.
The Britain-based Syrian Observatory for Human Rights says the Idlib bombings targeted security vehicles near the local security headquarters. The group said there were several casualties but did not give details.
The official did not say what the target was. He spoke on condition of anonymity because he was not authorized to give official statements.
[Associated Press; By ZEINA KARAM]
Copyright 2013 The Associated Press. All rights reserved. This material may not be published, broadcast, rewritten or redistributed.