Algeria: 8 foreigners kidnapped at gas plant
Send a link to a friend
[January 16, 2013] ALGIERS, Algeria (AP) -- Islamist militants from Mali attacked a natural gas field partly operated by BP in southern Algeria early on Wednesday, killing a security guard, according to local media, and kidnapping at least eight people, including English, Norwegian, and Japanese nationals, an Algerian security official said.
Seven others were wounded in the attack, including two foreigners, added the state news agency. Ireland has announced that one of the hostages has Irish nationality.
Algerian forces caught up with and surrounded the kidnappers and negotiations for the release of the hostages are ongoing, the Algerian official said. He spoke on condition of anonymity because he was not authorized to speak to the press.
Attacks on oil-rich Algeria's hydrocarbon facilities are very rare, despite decades of fighting an Islamist insurgency, mostly in the north of the country.
In the last several years, however, al-Qaida's influence in the poorly patrolled desert wastes of southern Algeria and northern Mali and Niger has grown and it operates smuggling and kidnapping networks throughout the area.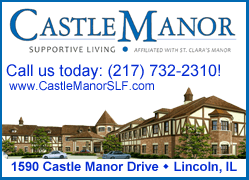 The attack in Algeria comes as French troops are trying to take back northern Mali from the militants. A rebellion that has seized control of northern Mali includes groups with close ties to al-Qaida and already holds seven French hostages as well as four Algerian diplomats.
The Ain Amenas natural gas field where the attack occurred, however, is more than 1,000 kilometers (600 miles) from the Mali border, though it is just 60 miles (100 kilometers) from Libya's deserts.
The British Foreign Office confirmed "a terrorist incident is ongoing" near the facility in Ain Amenas, 1,300 kilometers (800 miles) from the capital in Algeria's vast desert south. It could not confirm if any British nationals were involved in the incident.
BP, together with Norwegian company Statoil and the Algerian state oil company, Sonatrach, operate the gas field. A Japanese company, JGC Corp, provides services for the facility as well.

Japanese Chief Cabinet Secretary Yoshihide Suga says kidnapped foreigners include Japanese employees of JGC.
"We have withheld information earlier but we are certain that JGC is the one affected," Suga said, adding that the government is now negotiating with local officials through diplomatic channels, asking for safety first to protect the lives of the Japanese nationals.
Statoil said that it has 20 employees in the facility. The Norwegian Foreign Ministry said it could not confirm that a Norwegian citizen has been abducted.
Algeria had long warned against military intervention against the rebels in northern Mali, fearing the violence could spill over its own long and porous border.
[Associated Press; BY AOMAR OUALI]
Associated Press writer Mari Yamaguchi contributed to this report from Tokyo.
Copyright 2013 The Associated Press. All rights reserved. This material may not be published, broadcast, rewritten or redistributed.