Ambulance tax levy
The main item for discussion was setting a referendum to vote on increasing property taxes in order to provide more funds for the county's ambulance services, provided by the Logan County Paramedic Association.
Steve Siltman was present to address any questions or concerns the board would have on this matter. Siltman said he understood that taxes are something no one wants to see increased, but he thinks that the time has come for an increase.
"It's time to do something. We haven't had an increase on the tax levy in 30 years. What we could do 30 years ago, we can just no longer do, particularly in purchasing ambulances and keeping them updated," said Siltman.
Currently, the tax levy generates around 3.61 cents for every $100 of property. Around $127,000 is generated with this levy every year. Unfortunately, ambulances are much more expensive than they used to be, with a new model costing at least $130,000.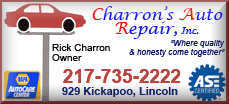 According to Siltman, another problem in funding the ambulance industry is the number of variables in answering calls. Those variables come into play when charging for services.
"For every dollar we charge, we get 50 cents back," said Siltman.
Medicare and Medicaid also reduce the amount of money the ambulance service receives. As a result, ambulance rates have to increase for insurance payers.
Siltman also said that an average year sees around 4,000 service calls. Of those calls, nearly 1,000 are unchargeable for various reasons. People who call for help may simply need help after falling or other similar situations, and then refuse to go to a hospital.
Another example would be diabetics who become unresponsive in their homes. Should medics be called in and an IV administered, the patient does not necessarily have to be admitted to the hospital. These people are still charged, albeit a lesser amount.
A third example is being called to an automobile accident. Ambulances have to find the accidents first, and even if patients are taken from the scene, travel costs would still accumulate.
Of the remaining calls, 65 percent are Medicare recipients, and 10 percent receive Medicaid.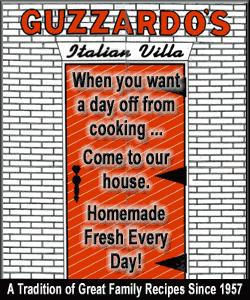 "I just want to point out that a 5-cent increase is minimal to other issues that we pay for," said Siltman.
Five cents would be the proposed increase in this tax levy, bringing the total to over 8 cents. He hopes to see around $200,000 generated from the increase.
Siltman pointed out that neighboring counties have much higher tax rates for ambulance services, one approaching 25 cents just for the one service.
The resolution was approved by the board, and the vote to place the item on referendum will occur on Tuesday.
"This resolution is just to place it on the ballot," said Rick Aylesworth.
Terry Carlton also said that the ambulance service has done a good job with used ambulances as of late, and this would be a way to help continue to provide such a service for the county.
Board updates
Chairman Robert Farmer told the board that because of Ash Wednesday in February, the insurance committee meeting will have to be moved to 5:30 on Feb. 13. Farmer also said that the adjourned board meeting in February may have to be moved to Feb. 20 due to Presidents Day.

Pamela Meagher also reminded everyone present that the website has been updated to include the agendas and meeting minutes for the county board and the committees as the reports are completed and available.
The agendas and minutes can be found at http://www.co.logan.il.us/board/
committee_meetings.php.
Board members present for the meeting were David Hepler, vice chairman; Robert Farmer, chairman; Andy Anderson; Rick Aylesworth; Kevin Bateman; Bill Martin; Pat O'Neill; Gene Rohlfs; Chuck Ruben; Terry Carlton; and Jan Schumacher. Guests included Steve Siltman and Bret Aukamp.
[By DEREK HURLEY]