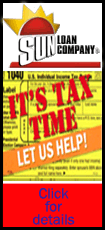 However, Europe's economic troubles continued to weigh on the continent's biggest retailer by sales, and its core French hypermarket business continued to sag.
But Chief Financial Officer Pierre-Jean Sivignon said Thursday that prospects for the coming year are "encouraging" after a difficult few years.
Carrefour stocks rose on the news.
A more detailed look at the statement shows that the group saw sales in the final quarter of the year rise 0.8 percent to euro22.9 billion ($30.4 billion). For the year as a whole, sales were up 1 percent at euro86.6 billion.
The figures were adjusted compared to 2011, when it saw euro91 billion in sales for the year, because Carrefour discontinued activities in Greece, Colombia, Singapore, Malaysia and Indonesia in 2012.