The announcement follows a similar move made by billboard operator Lamar Advertising Co. in August.
REITs return 90 percent of their profits to shareholders. By spinning the outdoor business into the new structure, CBS is betting that the business will be valued at a higher multiple of earnings than its core business of TV and radio broadcasting. It wasn't immediately clear how much of the REIT that CBS would continue to own.
"We believe the moves we are announcing today will unlock the tremendous value of these unique quality assets," said CBS' chief executive, Leslie Moonves, in a statement.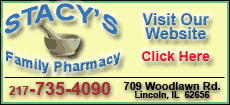 CBS shares rose $3.18, or 8.4 percent, in after-hours trading to $41.12.