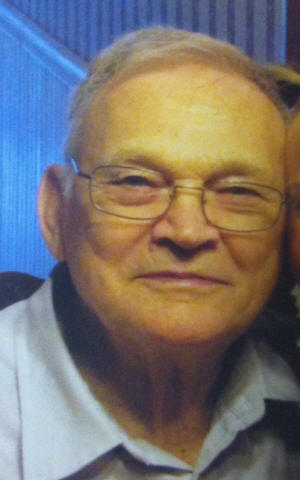 Fred Vodak
[January 17, 2013] LINCOLN -- Fred E. Vodak, 86, of Lincoln died Wednesday, Jan. 16, 2013.
(Below is the obituary from the funeral home.)
___
Fred E. Vodak, 86 of Lincoln passed away on January 16, 2013.
Fred was born January 29, 1926 in West Lima, Wisconsin. He was the son of Joseph and Mary Vodak. Fred was the youngest of 6 children.

He was preceded in death by both of his parents and all of his siblings. He was united in marriage to Josephine Bolint on September 8, 1944 at Viola, Wisconsin. Josephine survives him.

He is also survived by daughter Sharon (Larry) Simonson of Lincoln, son Freddie (Bonnie) Vodak of Reedsburg, WI, 5 grandchildren, 12 great grandchildren, and 1 great-great grandchild.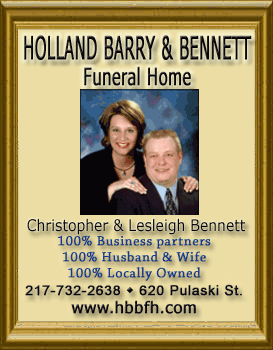 Fred served in the Marine Corps during World War II. He and Josephine spent most of their 68 married years as dairy farmers in Wisconsin. They also had several foster children and took a year off to serve as house parents at Cookson Hills Children's Home. Fred taught Sunday school for many years.
He retired from F&M Bank in Wisconsin. They moved to Lincoln in 1995 where they lived at The Christian Village for 18 years.

Fred was a part of the maintenance staff at The Christian Village for 12 years. He was a member of Lincoln Christian Church.

Fred loved hunting and fishing and cheering for the Green Bay Packers. His greatest love was God, Josephine, and his family.

There will be a memorial service (no visitation) at 10:00 AM Saturday, January 19, 2013 at Holland Barry & Bennett Funeral Home in Lincoln with Ryan Edgecombe officiating.

In lieu of flowers the family requests memorials be made to The Christian Village of Lincoln.