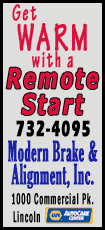 Gavin Block's basket from the low block started the Railers on a 21-2 run to start the contest en route to an easy, but not impressive, 49-23 win over the Bulldogs at the County Market Winter Classic in Chatham. The nonconference win boosts the Lincoln record to 16-3, matching their win total from last season.

After Block's basket, Max Cook continued to find his new favorite spot near the top of the key to go up 5-0. It would be hard to do justice to the bucket giving Lincoln a 7-0 as Cook picked up his dribble just inside the 3-point line, spun like a top, making it all the way to the basket without traveling and scoring the layup off the glass. It was a move showing just how much confidence Cook has in his floor game during this eight-game winning streak the Railers are on.

The Railer defense was on their game in the first quarter, pitching their first shutout quarter of the season. Highland got some looks but did not appear very comfortable in the ones they got. The Bulldogs, try as they might, could not solve the Lincoln defense, and when Joey Olden scored on a perfectly executed backdoor layup, Lincoln commanded a 9-0 lead into the second quarter.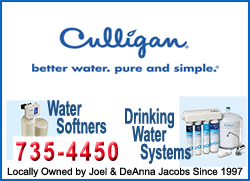 The danger of playing the Railers right now is their ability to get points from a number of players in a variety of ways. With the inside game working, it was time to go outside as Tyler Horchem hit the first of his four 3-pointers on the night on his way to a game-high 12 points. Highland's Nick Balkenbusch finally got the Bulldogs on the board, only to watch as Lincoln scored the next nine as Austin Krusz got the next run started with a lay-in.
Horchem hit again to increase the Railer lead before Will Podbelsek and Cook added to the early rout. Up 21-2, you would think it would be a strange time for coach Neil Alexander to take a timeout, but he did. On a trip in the frontcourt, it appeared a play was set up for newly inserted sophomore Adam Conrady. When the entry pass was not made when Conrady was open and ready, Alexander seemed to take time to stress the importance of getting the ball to the open player. On the next trip down the court, Conrady took the pass, made a nice, strong move in the lane, put the ball in the hole and was fouled. The three-point play he converted by making the free throw may not seem like much in a then-20-point game, but the way those points were scored may come in handy down the road.
"Teams that do well in the postseason usually have a way to score down low," Alexander said. "We have to find a way to get points down there, and he (Conrady) could be a big part of that."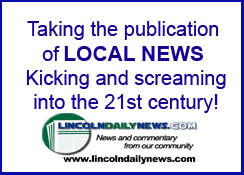 Having a 24-6 lead at the half, the Railers continued their dominance during the Winter Classic. Highland struggled to find any offense in the first half but did score the first points of the second half. An advantage of having a comfortable lead against a team that seemed quite overmatched is the opportunity to work on some new or different things. We saw that evident as the crowd watched as Block made a nice move and scored on a little jump hook off an out-of-bounds play.
The run continued as Podbelsek scored after a steal and layup, and Cook threw a perfect lob pass to Edward Bowlby, who laid it in for a 30-8 Lincoln lead. After a 3 from Highland (11-9), the Railers went a little inside-outside. Bowlby made his second consecutive shot, and Krusz hit a baseline jumper from about 15 feet. Krusz had his best offensive night of the year, scoring a career-high six points.
Lincoln started the fourth up 36-14, and I guess it was even-quarter night for Horchem. The junior had two 3 in the second and hit two more in a row to start the fourth. The scoring for the Railers closed out with buckets from Cook, a 3 off the glass from Bobby Dunovsky (sitting courtside, we'll say he called it), and another inside basket from Conrady.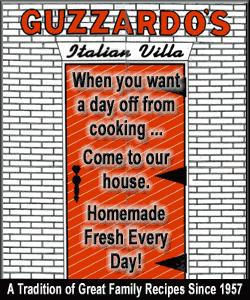 However, you don't win as many games as coach Alexander's teams without still finding imperfections, and Wednesday night was no different.
"If we allow Glenwood with Fuchs or Jacksonville and Peak and Keene to get offensive rebounds like we allowed tonight," Alexander lamented, "we'll be in trouble. We have to rebound better, much better than we did tonight."
Alexander also sees a tendency that this team seems to play to the level of its competition.
"The good teams, the really good teams, come to play every night," the coach said. "You can't come out playing with that extra step against Lanphier and then back off a bit because of who you're playing. Good teams want to play the same way each and every night. We also need to be more aggressive. We only went to the free-throw line once tonight and four times Monday night."
The Railers now will jump into the toughest part of the Winter Classic with three games over the span of two days, starting Friday night at 8 against the host Titans of Glenwood. Lincoln was able to win 41-39 earlier in the season at Roy S. Anderson, while the Titans will be without all-everything guard Peyton Allen, who is out with mononucleosis. Even though Allen is out for coach Todd Blakeman, expect Glenwood to give the Railers their usual tough battle. A big turnout from Railer Nation would be appreciated as we know the Glenwood fans will turn out in big numbers.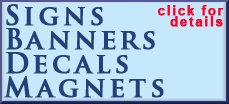 Lincoln had good balance in the scorebook with Horchem reaching double figures with 12 points, while Cook scored nine. Krusz and Conrady had career highs of six and five points respectively. Scoring four on the night were Podbelsek, Block and Bowlby, while Dunovksy scored three. Olden added the other two for Lincoln.
On another note, congratulations to the Taylorville Tornadoes, who defeated Rochester 47-42 to end a long-endured 91-game conference losing streak.
___
LINCOLN (49)
Horchem 4 0-0 12, MCook 4 0-0 9, Krusz 3 0-0 6, Conrady 2 1-1 5, Podbelsek 2 0-0 4, Block 2 0-0 4, Bowlby 2 0-0 4, Dunovsky 1 0-0 3, Olden 1 0-0 2, Perry 0 0-0 0, WCook 0 0-0 0, Ebelherr 0 0-0 0. Team 21 1-1 49. 3-point field goals 6 (Horchem 4, MCook, Dunovsky).
HIGHLAND (23)
Balkenbusch 5, Duncan 4, Riggs 4, McKee 4, McCloud 3, Elledge 3. Team 10 0-0 23. 3-point field goals 3 (McCloud, Balkenbusch, Elledge).
Scoring by quarters:
LCHS 9-15-12-13 49
Highland 0-6-11-6 23
[By JEFF BENJAMIN]
County Market Glenwood Winter Classic:
Railer-related information: www.railerbasketball.com
Jeff Benjamin's Railer basketball articles