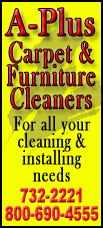 "Boys in Blue: When Will This Cruel War Be Over?" also covers the Battles of Vicksburg and Gettysburg and President Lincoln's decision to issue the Emancipation Proclamation.

The exhibit, which is free of charge, opened Jan. 15 and runs seven days a week through March of 2014. Visitors can see prisoners' drawings of the horrible conditions at Union and Confederate POW camps, a medical kit used by an Army surgeon, a prisoner's coat, and more.

"Boys in Blue" is part of the Illinois Historic Preservation Agency's commemoration of the Civil War's 150th anniversary and the role played by soldiers from the Land of Lincoln. More than 90,000 people visited the first two stages of the exhibit, which will continue with a fourth stage next year.

Staff at the presidential library combed through thousands of original letters, photographs, newspapers, books and artifacts to tell the stories of Illinois soldiers from all backgrounds.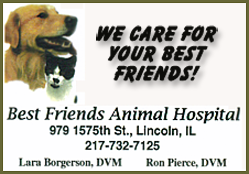 After the Emancipation Proclamation was issued, nearly 200,000 former slaves and free men served in the Union Army and Navy. Army discharge papers for John Williams of the 29th U.S. Colored Troops are included in this exhibit.
Immigrants living in Illinois had come from Ireland, Poland, Prussia, Sweden, Germany and Hungary, and many of them served during the war. The Irish Brigade fought well in many battles, including Antietam. Jewish soldiers from Illinois also fought and died. Capt. Noah E. Mendell of the 7th Illinois Infantry was the first soldier from Sangamon County to fall in the war.
The notorious Confederate prisons camps Andersonville and Libby are featured in "Boys in Blue," as are Union prisons Camp Douglas in Chicago and Camp Butler east of Springfield. An oversized drawing of Andersonville is particularly striking, but there are more personal items, too.
Twenty-one-year-old Thomas Doremus Vredenburgh of Springfield was taken prisoner after the Battle of Vicksburg in 1863. A local woman gave him a Confederate jacket to keep warm in prison. That jacket is now part of the exhibit.
The Abraham Lincoln Presidential Library, 112 N. Sixth St. in Springfield, is home to nearly 13 million items pertaining to Illinois history. "Boys in Blue" will be open to the public daily from 9 a.m. to 5 p.m., although the library's reading room and other departments are closed on weekends.
The library is adjacent to the Abraham Lincoln Presidential Museum, which is open seven days a week and requires paid admission. The museum brings Abraham Lincoln's story to life through immersive exhibits and displays of original artifacts. In addition to its permanent exhibits, the museum is presenting "To Kill and to Heal: Weapons and Medicine of the Civil War."
Visit www.presidentlincoln.org for more information about programs and exhibits at the Abraham Lincoln Presidential Library and Museum.
[Text from Abraham Lincoln Presidential Library and Museum file received from the Illinois Historic Preservation Agency]