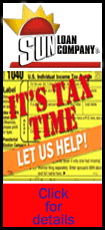 GE led the 30 stocks in the Dow Jones industrial average after the conglomerate reported stronger quarterly earnings, thanks to orders from Brazil, Angola and other developing countries. Profits increased at all seven of its industrial segments, including oil and gas, energy management, aviation and transportation. GE climbed 74 cents to $22.04.
The Dow gained 53.68 points to end at 13,649.70.
The Standard & Poor's 500 index rose 5.04 points to 1,485.98, while the Nasdaq composite fell 1.30 points to 3,134.70.
Even though investors had plenty of news to digest, trading was largely quiet. "Earnings always matter," said Rex Macey, the chief investment officer of Wilmington Trust Investment Advisors in Atlanta. "But just because we're in the middle of earnings season doesn't mean we're going to get huge market moves."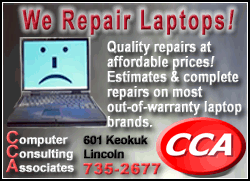 This earnings season is off to a good start so far. Of the 67 companies in the S&P 500 that have reported, 43 have trumped analysts' estimates.
Solid results this week from JPMorgan Chase and others, along with encouraging news on housing and employment, pushed the S&P 500 index to its latest five-year high.
Morgan Stanley's earnings surged across its many business lines, as more companies hired the investment bank to help it raise money and line up mergers. Morgan Stanley gained 8 percent, rising $1.63 to $22.38.
Intel, the world's biggest chipmaker, said late Thursday that fourth-quarter net income fell 27 percent. A growing preference for smartphones and tablets, instead of personal computers and laptops powered by Intel chips, have made investors wary of the company's stock. It lost $1.43 to $21.25.
Norwegian Cruise Line soared 30 percent in its first day of trading, the top performance of the three companies making their public debut on Friday. Five companies raised a total of $1.8 billion through initial public offerings this week, making it the best week for IPOs since early October, according to the data provider Ipreo.