The U.S. based construction and mining equipment company has removed several managers at the company and will take a non-cash $580 million charge in the fourth quarter tied to the misconduct.
Caterpillar said that an internal investigation of coal mining company ERA Mining Machinery Ltd. and its subsidiary Zhengzhou Siwei Mechanical & Electrical Manufacturing Co. Ltd. uncovered the issue.
Caterpillar, based in Peoria, acquired ERA and Siwei last year. Siwei makes roof-support equipment for mining customers in China.
Caterpillar determined that several Siwei senior managers were involved in the accounting misconduct for several years before the acquisition. It said they were trying to overstate the profitability of Siwei prior to the deal.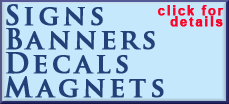 Caterpillar has put a new leadership team in place and moved manufacturing to another division led by a long-time Caterpillar employee.
"The actions carried out by these individuals are offensive and completely unacceptable," Caterpillar Chairman and CEO Doug Oberhelman said in a statement. "This conduct does not represent, in any way, shape or form, the way Caterpillar does business or how we expect our employees to work."