Deputy Prime Minister Soraya Saenz de Santamaria denied knowing anything about the money or newspaper reports that ex-treasurer Luis Barcenas also gave Popular Party members large sums in under-the-table payments.
Barcenas' lawyer denied the money was illegally obtained or had any links to the party. Barcenas hasn't been charged with any crime.
Saenz declined to answer questions about whether Prime Minister Mariano Rajoy or other members of the conservative government may have received money. She said she was a government spokeswoman and does not speak for party affairs.
The National Court said Thursday that an investigation into irregular payments by companies to party members in return for business contracts uncovered that Barcenas had five Swiss accounts.
Barcenas resigned as party treasurer in 2009, when the Popular Party was in opposition, and gave up his Senate seat in 2010, months after he was first named in the investigation.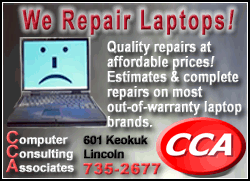 "This plants unsettling doubts about Mariano Rajoy's management of the Popular Party," said opposition Socialist party leader Alfredo Perez Rubalcaba.
Separately, the secretary general of the Popular Party, Maria Dolores de Cospedal, denied "categorically" that the party had distributed "black cash bonuses" from the construction industry during her tenure and said she had no knowledge of such a thing having happened before.
De Cospedal said the party's accounts were clear and transparent, and that if anyone had made errors, it was up to each one to fix their own mess. "What goes around comes around," she said.
Alfonso Trallero, Barcenas' lawyer, tried to clear up the confusion by saying that his client had owned Swiss accounts since 1988, and although he did not know how much money his client had kept in Switzerland, he was sure all such funds were declared in 2012 and the corresponding taxes paid.