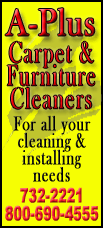 For Chancellor Angela Merkel's government, the bailout for the nation of some 850,000 people is proving to be the most difficult rescue loan package yet.
Germany's lawmakers, who have a pivotal role because they must approve all European bailouts, are balking at helping out a country they see as a haven for Russian tax evaders and money launderers run by a government that isn't fully committed to financial and structural reforms. Moreover, they wonder openly whether tiny Cyprus going bust would affect the eurozone at all.
"To make it very clear: I do not want to vouch for black Russian money," said Volker Kauder, the influential caucus leader of Merkel's conservative bloc. Another coalition leader, Rainer Bruederle, warned there was currently no majority for a Cypriot bailout because there were "too many question marks."
Eight months ahead of national elections in Germany, the main opposition party, the center-left Social Democrats, is openly threatening to veto the bailout. Given the rising number of dissenters in her conservative bloc, Merkel for the first time stands a real risk of losing a vote on her European policies.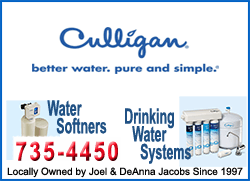 Compared to the multibillion-euro rescue packages for Greece or Portugal, Cyprus seems like small change. The country, the third smallest economy in the 17-nation eurozone, is after a rescue loan almost the same size as its euro17.5 billion ($23.35 billion) economy to recapitalize banks and keep the government afloat. So far, Greece has received euro240 billion in rescue loans while Ireland got euro67.5 billion after it struggled to prop up its banks.
But economists say it remains a mystery how Cyprus would get back on its feet after taking on more debt and imposing austerity measures on an economy already in recession.
"It's not realistic to think Cyprus would be able to pay back that much, there must be a form of debt write-off at some point," said economist Christoph Weil of Germany's Commerzbank.
The island's financial problems stem from its banking industry, which holds assets eight times the size of the country's economy. The banks used their money, a sizeable chunk of which came from Russian investors, to make big investments in banks and other businesses in Greece -- a nation with whom Cyprus shares the language and has historically close ties.
Greece sought a bailout in 2010 and Athens' debt was later restructured as part of a second bailout, causing severe losses for the holders of Greek bonds, among them many Cypriot banks.
The government has been shut out of international bond markets for more than a year after its borrowing costs spiraled. Last year it secured a euro2.5 billion emergency loan from Russia, and it currently gets by with funds borrowed from state-owned companies. Cyprus insists securing the bailout is vital because it will run out of money to pay salaries after March.
The bailout to recapitalize banks is estimated to total euro10 billion, with up to another euro7 billion to keep the government afloat. The loans could easily drive up the country's debt to some 150 percent of its economy -- a level widely considered unsustainable for a small economy like Cyprus. Rating agencies have already downgraded the country deep into junk status.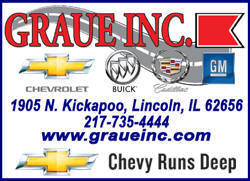 Cyprus' aid request will also feature prominently on the agenda of European finance ministers meeting Monday in Brussels, although a final decision is unlikely to be made before March.
German lawmakers insist there are serious issues that need to be addressed beforehand.
Some of their concerns stem from a leaked report from Germany's foreign intelligence agency. In the report, the BND said that money-laundering is widely practiced in Cyprus, also concluding that the bailout would ultimately benefit Russian business people whose assets there were estimated to total euro20 billion.
Many German lawmakers therefore insist that bond investors, many of whom are Russian, in Cyprus' banks bear some of the burden of the rescue and take a "haircut" on their investments. Overall, they are up in arms over what they say is throwing German taxpayers' money at Russian billionaire.
Cyprus' government spokesman Stefanos Stefanou insisted the country complies with all relevant regulations and laws on money laundering and tax evasion, dismissing accusations from Germany as electioneering.