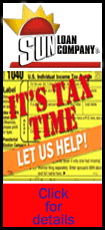 Honda says that the air bags may have been assembled without some of the rivets needed to secure their cover. That could keep them from deploying properly in the event of a crash and increase the possibility of injury.
No crashes or injuries have been reported related to the issue.
The effected Pilot SUVs were made for the 2009 through 2013 model years, while the Odyssey minivans in question were made for the 2011 through 2013 model years.
Honda will notify affected owners by mail starting in mid-February. The automaker says owners should take their vehicles to a dealer as soon as they receive notification.