Yet the premiere section is a sign that women still are a long way from equal opportunity in higher-end independent filmmaking. And when it comes to studio films, only a handful of women have made steady inroads as directors.
"Someone was joking with me, 'Oh, you've had four films at Sundance.' But is anybody going to hire me to do a Hollywood movie?" said Lucy Walker, a documentary filmmaker whose dangers-of-snowboarding chronicle "The Crash Reel" premieres at the festival.
Walker has a dramatic film in the works and wonders about the prospects for her and other women in Hollywood, where movie budgets dwarf the shoestring financing with which indie directors often have to make do.
"Who is going to be promoted to get the next film and get to have a full career and get paid?" Walker said. "This next generation of women, I really hope that a lot of them will be."
On Monday, Women in Film and Sundance organizers plan to release the results of a study tracing how well female filmmakers have fared in the last decade after showing films at the festival.
Women have made promising directing debuts at past festivals only to drop out of sight, unable to get a second project off the ground.
"We have not run into women who have intentionally stopped after their first film with no desire to make another," Schulman said. "So if they want to make them, we have to be there to support them."
Like Kathryn Bigelow -- the only woman to earn the directing Oscar, for her 2009 best-picture winner "The Hurt Locker" -- many female filmmakers are uneasy with stories focusing on the gender of whoever's behind the camera.
They just want the issue to go away so they can go about their work with the same opportunities to tell their stories as men have.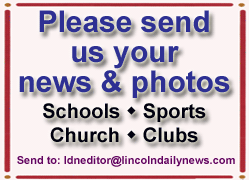 "In terms of the female presence at Sundance, I'm proud to be a part of that story," said Lake Bell, who stars in her feature directing debut "In a World..." in Sundance's drama competition. "There's another part of me that's excited for the time it's not a story, that it would just be the normal thing, and people didn't have to talk about it.
"Any of us, female or male, are just excited to be at Sundance. It's a big deal for every single person."
___
Online:
https://www.sundance.org/festival/
[Associated Press; By DAVID GERMAIN]
Copyright 2013 The Associated Press. All rights reserved. This material may not be published, broadcast, rewritten or redistributed.