Winfrey's OWN network is showing signs of life after a rocky start, and the Armstrong interview offered a chance for many more viewers to check it out. The former Tour de France cyclist admitted to cheating with performance enhancing drugs throughout his career during the first half of the interview Thursday night.
That program was seen by a total of 4.3 million viewers in Thursday's back-to-back airings, OWN said Friday. But it drew only 3.2 million viewers in its first airing, an audience that fell short of OWN's most-viewed telecast: an interview Winfrey conducted with the Whitney Houston family last March following the singer's death the previous month.
The second half of the Armstrong interview is to air Friday night.
The interview "showcases the No. 1 asset this network has over everybody else -- and that's Oprah Winfrey," said Erik Logan, co-president of the network with Sheri Solata. It also showcased about everything else; OWN relentlessly advertised its programming on just about every commercial break.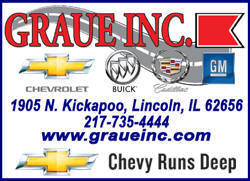 Winfrey, who hosts "Oprah's Master Class," "Oprah's Life Class" and a weekly interview show on OWN, attended a real-life television management class over the past three years. The network launch at the dawn of 2011 came during the last season of Winfrey's popular syndicated show, and that proved to be a major strategic error.
The daily talk show gave Winfrey's fans their Oprah jolt, and they had little reason to watch the Oprah Winfrey Network. Winfrey wasn't much of a presence there, anyway. She was concentrating on making sure her syndicated show went out with a flourish.
OWN flailed for direction with little-noticed celebrity reality shows featuring the Judds and Ryan and Tatum O'Neal. A Rosie O'Donnell talk show was an expensive flop.
Discovery Communications, which sunk a reported $250 million into OWN, told Winfrey she needed to be more involved with OWN, on and off screen. In July 2011, she became CEO as well as chairwoman of OWN, replacing Christina Norman.
"The initial expectations for this network turned out to be unrealistic," said Brad Adgate, an analyst for Horizon Media. "Oprah wasn't on camera. The shows weren't all that good. The network got raked over the coals. People thought the network would be doing a million viewers (on average) and it's doing a third of that."
The Discovery networks save money by sharing services, yet OWN had set up its own fiefdom. That ended. Discovery brought in its executives to take over legal and business affairs, and OWN laid off one-fifth of its staff last March. To the outside world it looked like a sinking ship, while to Discovery the ship was being righted.
"We were always a lot more confident internally than it looked externally," said David Leavy, chief communications officer for Discovery.
Like all cable networks, OWN has a dual revenue stream with advertising income as well as payments from cable and satellite operators to carry it on their systems. In its early days, OWN was operating on fees negotiated for its predecessor network, Discovery Health. Now much larger fees negotiated specifically for OWN are kicking in, many of them at the first of this year. Discovery says OWN will turn profitable this year.