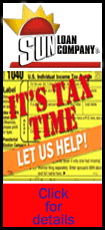 The Florida Highway Patrol said the accident occurred at about 6:45 p.m. Friday on SR 33 in Lake County. Police said in a news release that "for an unknown reason" the driver lost control of his 2009 Mercedes, which struck several trees and a pole before hitting another tree and coming to a rest.
Police said the ages of the children haven't been confirmed. The 41-year-old male driver and a male child were pronounced dead at the scene; a female toddler and a male child died at Southlake Hospital.
The driver and the children were wearing seatbelts or child restraints.
The crash remains under investigation.
Copyright 2013 The Associated Press. All rights reserved. This material may not be published, broadcast, rewritten or redistributed.