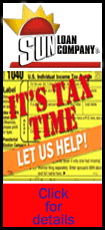 The victory extends the Railer winning streak to nine as they improve their season mark to 17-3, 7-1 in Central State Eight play.

If history is any indication, Lincoln-Glenwood games are low-scoring, physical contests, with the first team to get to 40 the team that comes out on top. Friday night was no disappointment.

After Glenwood scored first, it took the Railers until almost halfway through the first quarter to hit the scoreboard, when Max Cook drained a 3. It was another Cook basket that put Lincoln on top 5-2. The junior was well on his way to another big night, both scoring and floor game, when he found a cutting Edward Bowlby flashing down the lane. Bowlby hit the shot to extend the advantage to five. Unfortunately, Cook's name was prominent in the game on the defensive end as well, as he picked up his second foul with over two minutes left in the first. Glenwood was playing without their leader in Peyton Allen as he recovers from a serious case of mono, and now Lincoln would have to proceed with Cook on the bench with foul trouble.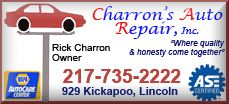 It was a moment that seemed to give the Titans (12-8, 3-6) confidence as Glenwood cut the lead to one, thanks to a couple of baskets, including a jumper as time expired from Ethan Hunt, who grabbed an offensive rebound that hit the floor while the Railers watched.
A jumper in the lane from Craig Fuchs put Glenwood back on top at 8-7 to start the second quarter, a quarter that saw coach Neil Alexander reinsert Cook into the lineup with two fouls. His stay on the court lasted less than two minutes. At the 6:07 mark, Cook picked up his third foul and was off to the bench for the rest of the half. That's when Block's career night lifted off.
Block started the Lincoln scoring with a 3 from the right corner. After a Joey Olden 3, Lincoln's only other baskets of the half came from Block, as the Railers went into the half up 17-13. With scoring like that, it's no surprise the shooting was, well, let's say, a bit off. The Railers were a respectable 7 of 17, going 3 of 11 from 3-point range, while Glenwood made just six of their 19 shots, missing all seven of their 3-point attempts.
So, at the start of the third quarter, the big question was how long Cook would be on the bench. Not long, as he started the second half. Cook's ability to play with those three fouls, and not pick up a fourth, was a big reason the Railers were able to do what they needed in the second half. After another Block basket and a pair of free throws from Bowlby put Lincoln up 21-15, the Titans put together their best stretch of the game. Junior Tyler Brown hit two 3s from the left side to tie the game at 21. Tyler Horchem, who has a knack for being a streaky shooter, hit his first 3 of the night to put the Railers back up 24-21. Glenwood answered right back with a 3 from Hunt, but Horchem struck again as time ticked away at the end of the quarter, putting Lincoln up for good at 27-24.
Lincoln's defense, which has being allowing just a bit over 30 points a game during the month of January, looked to stay on that pace Friday night. Without their main cog in Allen, the Titans struggled to find any offensive rhythm. Of course, some of that falls at the feet of a Lincoln defense that's playing as well as it has all season. This is a Lincoln team that is tougher than teams we've seen in the past, and games like Friday night, where maybe they would have been intimidated by a bigger, stronger Glenwood, did not get away from them.
The fourth quarter was all about seeing Lincoln at the free-throw line. Fuchs brought Glenwood to within one at the start of the period, but a Block basket extended the lead. Cook stretched it even further by making all three free throws after being fouled behind the arc in the deep left corner. Up 32-28, it was Block putting his stamp on the game from the charity stripe. The sophomore scored Lincoln's next 10 points, all from the free-throw line, while Glenwood could get no closer than six in that stretch. Block's last two free throws came after a technical foul was assessed to Glenwood coach Todd Blakeman.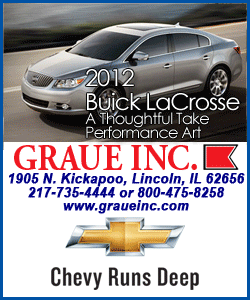 The Railer defense did a fantastic job on Miles McAdams. The Glenwood quarterback, who is always good for big shots against Lincoln, was held scoreless until late in the game, when his 3 dropped their deficit to single digits, but a late basket from Bowlby marked the final score and margin of 11.
When you read these articles, I'm sure a lot of folks look to the end of the story for the scoring. On Friday night, a better game may not have been played by someone who did not score a point. Senior Will Podbelsek was held scoreless, but that certainly did not affect the effect he had on his teammates.
"Well, there's one thing for sure," Alexander said, "you won't find anyone out there with a bigger heart than Will. We don't have to worry, because he gives everything he has, and sometimes even a little bit more."
It was a game that Lincoln needed. After two relatively easy wins over Taylorville and Highland, a close game gives you an idea of how this team will handle the pressure of playing a tight game, especially in enemy territory. If the Railers can take care of business Saturday morning against Rochester, the stage will be set for a championship matchup against Jacksonville later that night.
Block's first game over 20 points (21) led the way, with Cook finishing with eight. Horchem and Bowlby each tallied six points, with Olden chipping in the other three. Lincoln certainly won this game at the free-throw line by going 15 of 16.
A doubleheader awaits the Railers on Saturday with a 10 a.m. matchup against Rochester, the first game of the morning session. Then it's the loooonnnngggg wait until the final game of the tournament, a potential title tilt with Jacksonville, scheduled to start at 8 p.m. If you're not doing anything, come see what the Railers have been up to. It's always a big lift for the team to see a good turnout from the Railer Nation.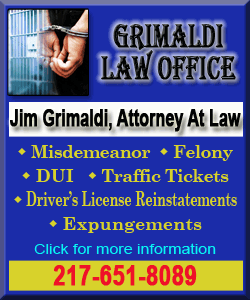 ___
LINCOLN (44)
Block 5 10-10 21, Cook 2 3-3 8, Bowlby 2 2-2 6, Horchem 2 0-0 6, Olden 1 0-0 3, Podbelsek 0 0-0 0, Krusz 0 0-0 0. Team 12 15-16 44. 3-point field goals 5 (Horchem 2, Cook, Olden, Block).
GLENWOOD (33)
Harper 8, Fuchs 6, Brown 6, Hunt 5, Helm 5, McAdams 3. Team 12 3-4 33. 3-point field goals 3 (Brown 2, McAdams).
Scoring by quarters:
LCHS 7-10-10-17 44
Glenwood 6-7-11-9 33
[By JEFF BENJAMIN]
Railer-related information: www.railerbasketball.com