(Copy of questionnaire responses)
How many employees: 11
Website/Facebook page link:
www.PrairieEngineers.com, www.facebook.com/pages/
Prairie-Engineers-of-Illinois/
131385880281696
How long have you been a Chamber member?
3 years – Since our business was established
I joined the Chamber because…
We believe it is important for local businesses to strengthen their community by supporting other local businesses, and the Chamber is great way to get to know other members and to learn how we can work together. Maintaining and developing our local business base is vital to the success of Logan County in the future.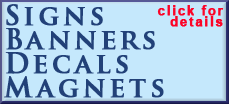 Why did you decide to invest in Logan County?
Prairie Engineers does work throughout the State of Illinois and other areas in the Midwest. Logan County is centrally located, and an ideal location for serving our clients. Lincoln has many great assets, such as: a large, intact downtown, abundant green space surrounding the City, daily train service, and a central location with easy access to everywhere. However, these assets can be expanded and improved on to make Lincoln and Logan County a more attractive place to live and increasing business opportunity in the area. We are excited to be a part of some of the initiatives for improvement, such as downtown revitalization, a centrally located health themed park, a possible bike trail on the old Interurban line north of town, and improvements associated with the high speed rail.
What products and services do you offer to Logan County?
We offer civil engineering, land surveying, environmental sciences (natural resources), GIS development, and land acquisition services.
What does the future of your business look like?
We hope to continue expanding our market base and qualifications for engineering and related activities.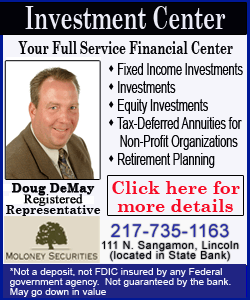 Five "Did you know?" facts about your business:
1. We had 1 employee at the end of 2010, 5 employees at the end of 2011, 8 employees at the end of 2012, 11 employees at the beginning of 2013, and ???? at the end of 2013!!! Our employees hail from Logan, Christian, Sangamon, Macon, and Tazewell Counties.
2. We have experienced grant writers for water and sewer programs, transportation improvements, parks and trails programs, "green" infrastructure and environmental improvement programs. We are currently administering over $3 million in grants and $1 million in low-interest loans for applications we assisted our clients with.
3. We can scan and print full color large format documents, up to 36 inches wide by virtually any length! We use our scanner plotter to produce engineering drawings and GIS exhibits, but also offer printing and scanning services to the public. We have printed advertising signs, posters, photos, reproduced large paper copies, and provided electronic copies of old paper documents.
4. Prairie Engineers has completed work in 19+ counties within Illinois and two other states. We have work upcoming in dozens of additional counties in Illinois, and beyond. Members of our staff hold professional licensure in Illinois, Wisconsin, Missouri, and North Dakota.
5. Prairie Engineers purchased a GPS Virtual Reference Station (VRS) and had it permanently installed at the Logan County Highway Department to improve GPS signal strength in Logan County. The nearest stations previously were in Springfield and Bloomington, leading to less accurate GPS readings in the County. The VRS improves accuracy and reliability for everyone using the system, including agricultural.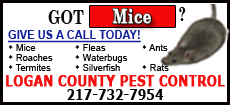 Contact person: Lisa Kramer, phone 217-651-8017
[Text copied from file received from the Lincoln/Logan County Chamber of Commerce]