In a statement posted Sunday on its website, the Bakery, Confectionery, Tobacco Workers and Grain Millers International Union, which represents around 6,000 Hostess bakers, said Gordian Group LLC will represent the fund.
Gordian, a New York investment banking firm that specializes in distressed cases, has represented unionized workers at American Airlines, which is undergoing restructuring in bankruptcy. It's also an adviser in the ongoing liquidation of disgraced investor Bernard Madoff's firm.
Earlier this month, Irving, Texas-based Hostess selected Flowers Foods Inc. to buy its six bread brands, including Wonder Bread, along with 20 bakeries and 38 depots, for $390 million.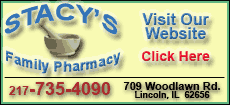 Flowers Foods, based in Thomasville, Ga., was selected as the stalking horse bidder for the bread brands. That means higher competing bids can still be made and the final deal must be approved in bankruptcy court.
Hostess is expected to find buyers for its dessert cakes, which include its iconic Twinkies and Ding Dongs, along with the Drake's Cakes and Dolly Madison brands, in the coming weeks.
Gordian President Peter Kaufman said his company will try to ensure that potential buyers hire former Hostess workers and honor Hostess' pension obligations.