"Austenland" stars Keri Russell as a woman named Jane who is so fanatical about the "Pride and Prejudice" author's fiction that she blows her life savings to visit an Austen-themed British resort. Jane is so fixated on finding her own Austen-style suitor that she has a life-size cut-out of Colin Firth as aloof suitor Mr. Darcy in a BBC production of "Pride and Prejudice."
"I have seen firsthand fanatic fans, passionate people who want to live in that world so badly, who want to be a part of it," Meyer said Saturday in an interview. "I've seen tattoos that scare me to death. I mean, those things are forever. That's not a joke. And I do think people can definitely take that fan love too far. I think it's nice actually to see Jane's journey here, because she realizes this and sort of steps out of it."
"Austenland" marks the directing debut of Jerusha Hess, whose career took off with the 2004 Sundance hit "Napoleon Dynamite," which she co-wrote with her husband, director Jared Hess.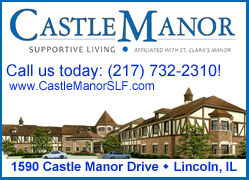 She and Meyer met up through mutual friend Hale. Meyer, who read "Austenland" before it was published, said that she and Hale joked that 10 years down the road, they would get a camera, go to England and make it into a movie themselves.
Hale later met Hess about another film project and mentioned that she and Meyer were dreaming of turning "Austenland" into a movie.
Hess then read "Austenland" and said, "'No, this one's mine. Let's do this,'" said Meyer, who hit it off immediately with Hess. "Jerusha's really lovely and, like Shannon, someone I have a lot in common with. All three of us are moms, and we kind of balance the creative and the real life.
"Jerusha's phenomenally funny and she's just very self-deprecating. She doesn't realize how adorable she is. She's really fun to hang out with."