Diabaly, a small bucolic town in central Mali, has been the scene of the first major battle in the war to retake northern Mali from bearded fighters who have occupied the region for nine months.
"The operation in Diabaly is currently ongoing," said Capt. Romain, the deputy in charge of France's 21st Marine Infantry regiment, positioned in the town of Markala about 85 miles (140 kilometers) from the front line.
Malian military officials reported late Saturday that they had recaptured the town after Islamists fled the town on foot, but French officials later said Sunday that the town had not been retaken.
As of midday Monday, Associated Press reporters said the town appeared to be under the control of Malian and French forces.
In the nearby countryside, life was returning to normal as well. Women here washed children in an irrigation canal, while others washed clothes and placed them to dry on the banks. Families with suitcases and bags headed north in donkey-drawn carts, apparently returning home after fleeing the conflict.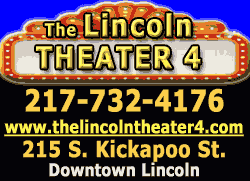 Residents of Diabaly have said that the Islamists fled the town of 35,000 people late last week following days of French air strikes targeting the militants.
The French military, which began its offensive on Jan. 11, said it again used fighter planes and helicopter gunships to carry out a dozen such operations in Mali over the weekend, targeting "terrorist vehicles" in half of those strikes.
In an interview with France-5 TV, French Defense Minister Jean-Yves Le Drian said the airstrikes had caused "significant" -- though unspecified -- losses among the jihadists, and only minor skirmishes involved French forces on the ground.
Meanwhile, the extremist group behind the deadly hostage crisis in Algeria threatened more attacks against foreign targets if France does not bring an immediate halt to its military operation in Mali.
In a statement, the Masked Brigade warned of more such attacks against any country backing France's military intervention in Mali.
"We promise all the countries that participated in the Crusader campaign ... that we will carry out more operations if they do not reverse their decision," it said, according to a transcript released by SITE Intelligence Group.
France has said that African nations must take the lead though it could be some weeks before they are ready to do so.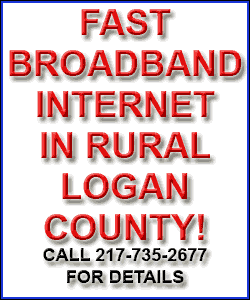 On Sunday, France said that some 400 troops from Nigeria, Togo and Benin had arrived Sunday in Bamako to help train an African force for Mali. Troops from Chad, who are considered hardened fighters familiar with the desert-like terrain of northern Mali, also have arrived, Le Drian said.
A top official with the West African regional bloc said Sunday the cost of the African intervention could top $500 million.
ECOWAS Commission President Kadre Desire Ouedraogo, who gave an interview to state television in Ivory Coast, said the initial estimate "may vary depending on the needs" of the mission and the situation on the ground.
About 100 American trainers also have been deployed to Niger, Nigeria, Burkina Faso, Senegal, Togo and Ghana "to discuss training and equipping and deployment needs of those countries in the interest of getting them ready to go into Mali," said United States State Department spokeswoman Victoria Nuland.
The Islamists first seized control of the major towns across northern Mali following a coup last March that was led by mutinous soldiers in the distant capital of Bamako.
Over the last nine months, the Islamists have solidified their grip on the region, imposing their version of strict Islamic law known as Shariah and forcing hundreds of thousands to flee.
In scenes reminiscent of Afghanistan under Taliban rule, the Islamists have carried out public executions, amputations and whippings. Women have been lashed for venturing out without veils, and girls have been forced to sit at the back of classrooms.
[Associated Press; By RUKMINI CALLIMACHI and BABA AHMED]
Associated Press writers Krista Larson in Segou, Mali; Jamey Keaten in Dakar, Senegal; and Robbie Corey-Boulet in Abidjan, Ivory Coast contributed to this report.
Copyright 2013 The Associated Press. All rights reserved. This material may not be published, broadcast, rewritten or redistributed.