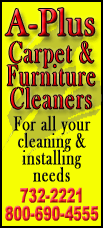 The district's homeland security director, Chris Geldart, said Sunday that officials now expect between 500,000 and 700,000 people to attend. That's fewer than the 600,000 to 800,000 people initially anticipated.
The estimates are based in part on the number of charter buses arriving in the city, as well as the number of hotel and restaurant reservations.
Geldart says the lowered crowd estimate isn't changing any of the security preparations or planning.
For President Barack Obama's first swearing-in in 2009, 1.8 million people packed the National Mall.
[Associated Press; By ERIC TUCKER]
Copyright 2013 The Associated Press. All rights reserved. This material may not be published, broadcast, rewritten or redistributed.